One of my favorite ways to give with my children is purchasing toys and other items for children who do not have a lot (or any!). This year, we packed a box for Operation Christmas Child.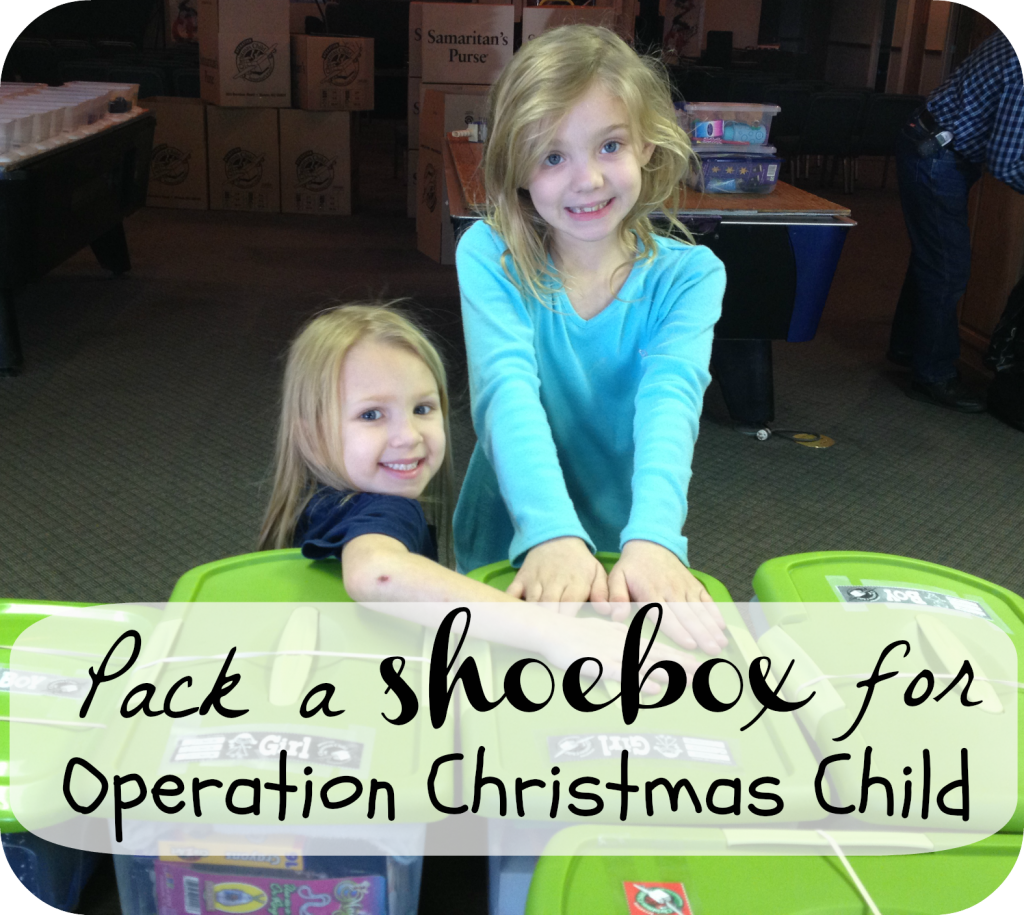 The girls had a blast choosing gifts for a little girl between the ages of 5 and 9. Our box included a Barbie (my girls think every little girl should have a Barbie), a Sleeping Beauty Polly Pocket, princess socks, pretty headbands, zebra-striped hair clips, a stretchy flower bracelet, a princess crown, two bars of soap, a wash cloth, toothpaste (in a fun "kid" flavor), toothbrushes, colored pens, pencils, a notebook, stickers, and more. The Samaritan's Purse website has a list of what to and what not to pack.
The girls picked out every single item themselves, and could not wait to pack the box. The only disappointment was finding out they would not get to meet the recipient!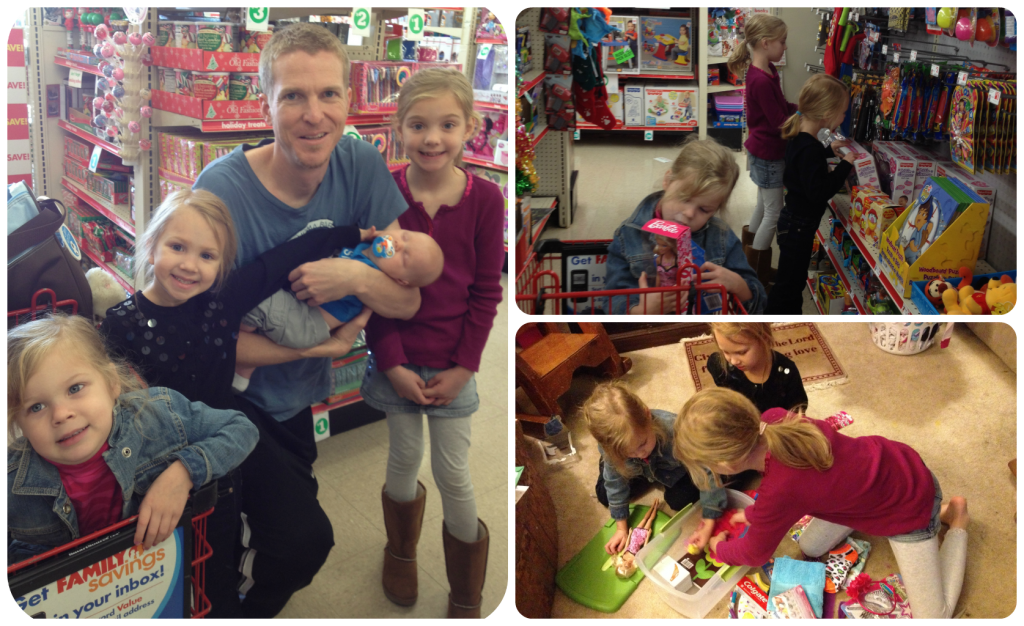 We dropped off our box at a local drop-off center on Tuesday, along with shoe boxes packed by the students in our youth group. National Collection Week runs through next Tuesday, November 19, so it isn't too late to get your box packed and sent! Also, if you would like to track your package, you need to pay online, and not at the drop-off center. Ask me how I know. Checking out everything on the website beforehand is a good idea.

How are you giving this week?