Another easy way to give with your children is to help out a neighbor.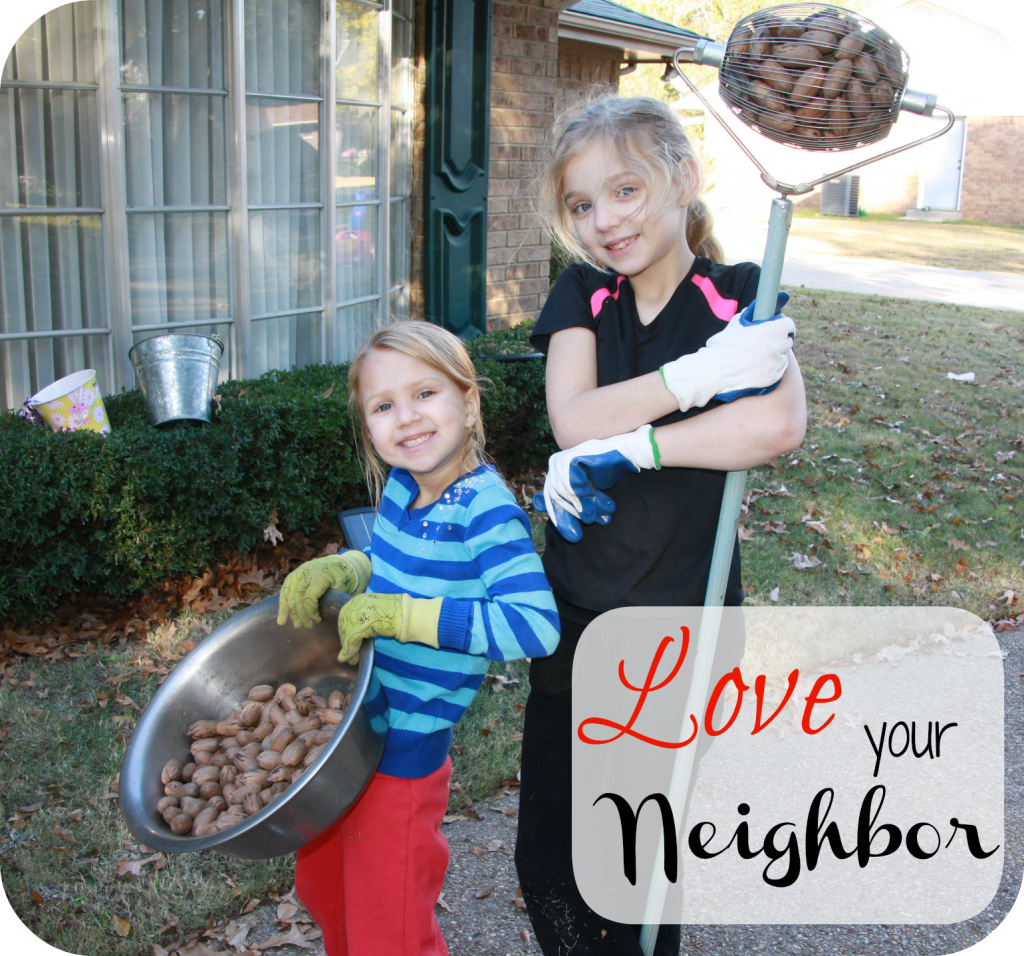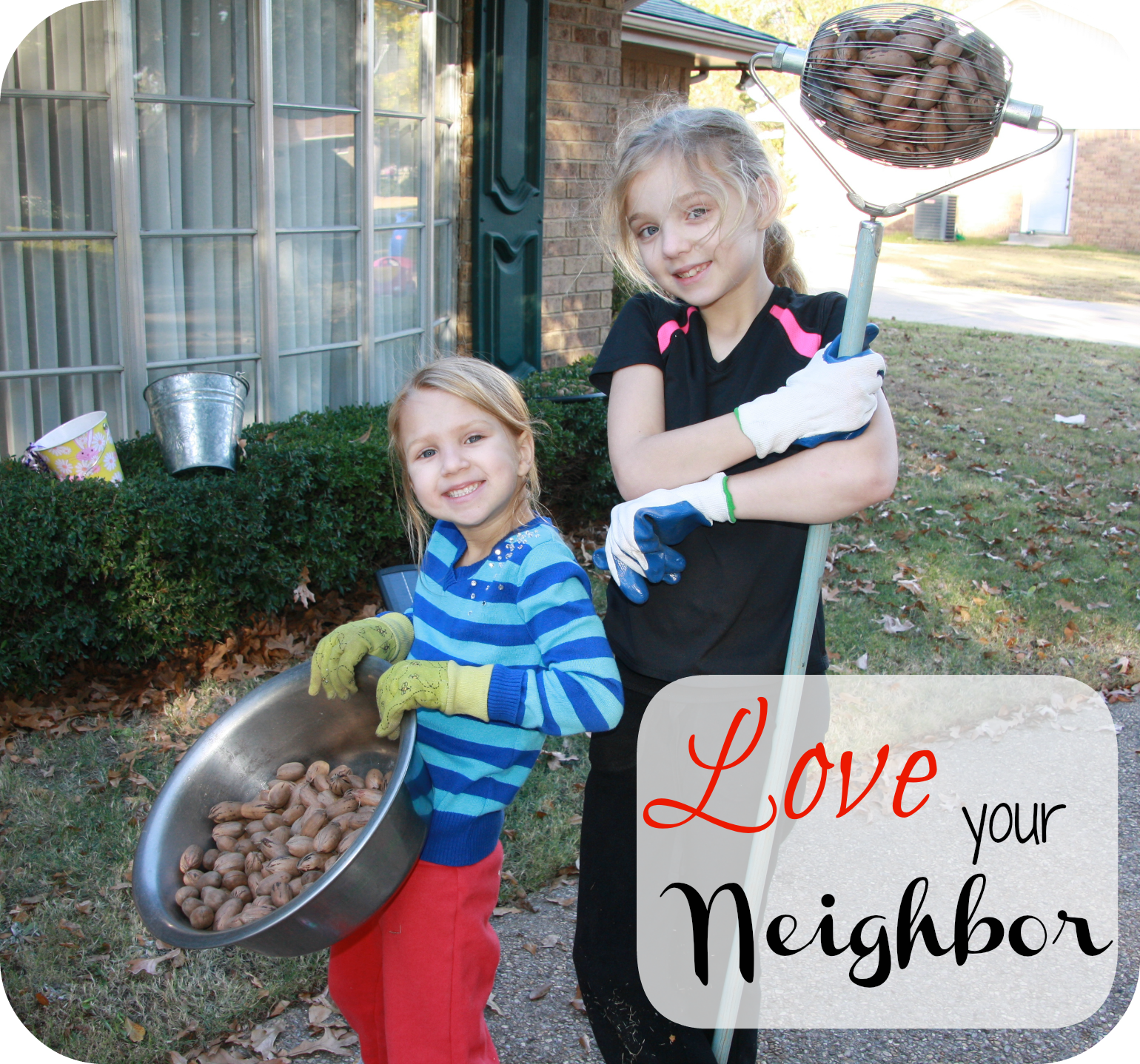 Our next-door neighbor is a sweet widow who still gets out and about, but has a hard time doing yard work. She can certainly hold her own, but asked the girls if they would help her pick up the pecans in her front yard before the squirrels could get them. Abby Grace and Reese were delighted, as they are helping in any way they can right now.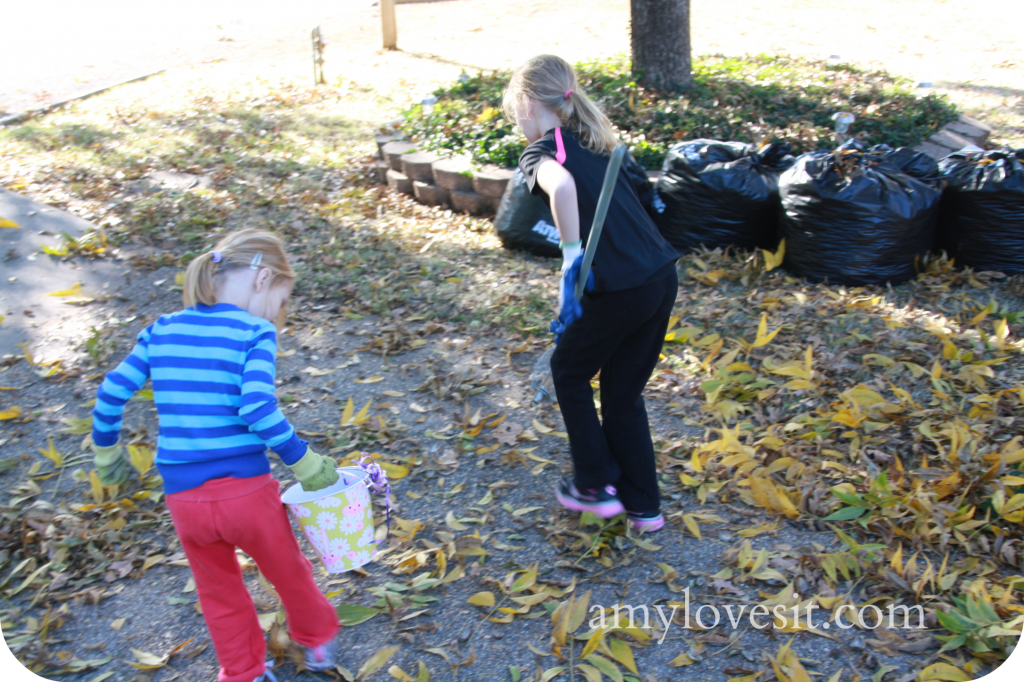 The girls collected 27 pounds of pecans over the span of two afternoons, and then added several more pounds on a third. They even took it a step further and raked the leaves in her yard. Shane said our neighbor was as grateful for the company as she was for the help. It was a good reminder of how simply spending time with someone can be a gift.
We are on the downhill slide of our Giving Challenge. It's not too late to join us!