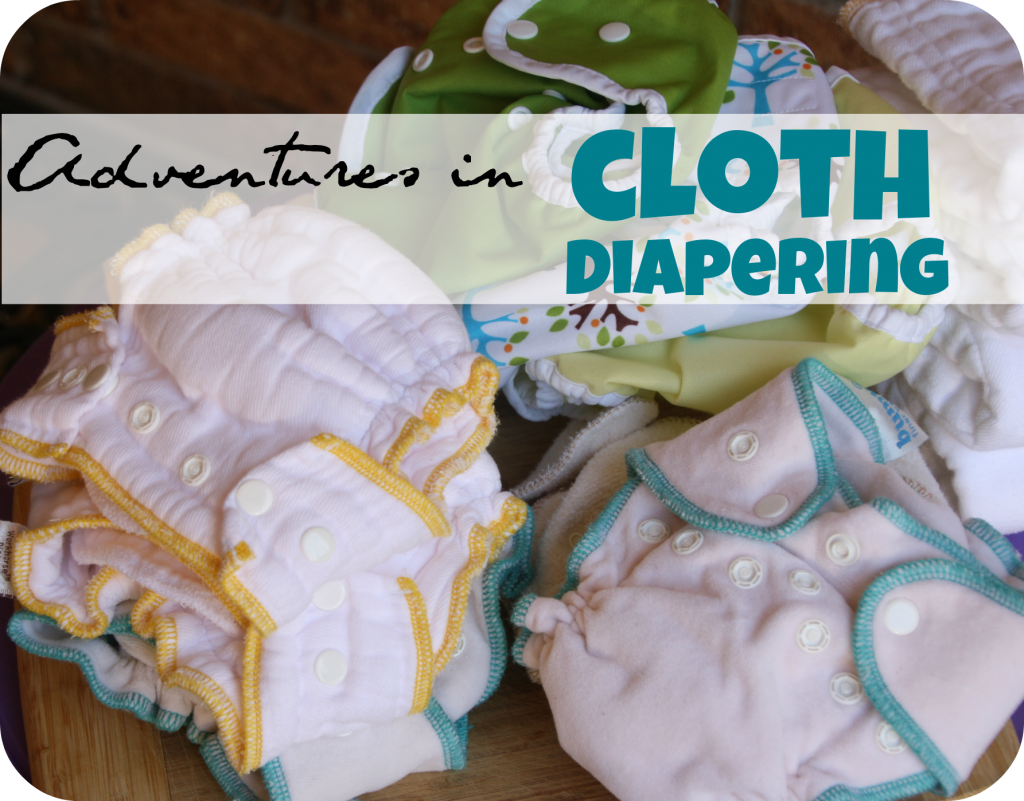 We have been full-time with cloth diapering for over a month, even overnight. It is still going well, and we have fallen into a nice routine. I wash every other day, and Shane has even decided he prefers cloth. Win!
I have already had to purchase larger diapers. Cam has gained weight so quickly that he has outgrown the small fitted diapers. He is officially in the medium diapers, and I went ahead and purchased a set of the large so we would be ready when he outgrows the medium. I've also had to purchase a few bigger covers for the fitteds. I adore this Blueberry Diaper Cover.
My new cloth love are diapers from Kawaii Baby, specifically the Goodnight Heavy Wetters. I cannot say enough good things about these diapers, so I will simply say they are ah-may-zing, and leave it at that.
Someone recently asked me about cloth, and I replied that I truly love using them! I actually think it's fun! I'm geeky that way.
Eventually (when, I'm not sure!!!), Cam will stay in the nursery for church, and since I know cloth isn't for everyone, I will be sending disposables for the workers to use. I'm also keeping some 'sposies on hand for grandparents, if they don't feel comfortable with the cloth. Like I said, I'm not sure when this will happen, as my little guy is nursing every two hours, which means he eats twice during Sunday school and church. There isn't TIME for him to stay in the nursery!
We are also using cloth wipes, which isn't as gross as it sounds. I just make up the solution, add the wipes to an old disposables container, and pour the solution over the wipes. Easy peasy. After a changing, I simply toss the used wipe in the dirty diaper bag and wash it with the diapers.
This is the solution I use, adapted from Little Monkey Store: