Yep, it's been twelve years since Shane and I tied the knot.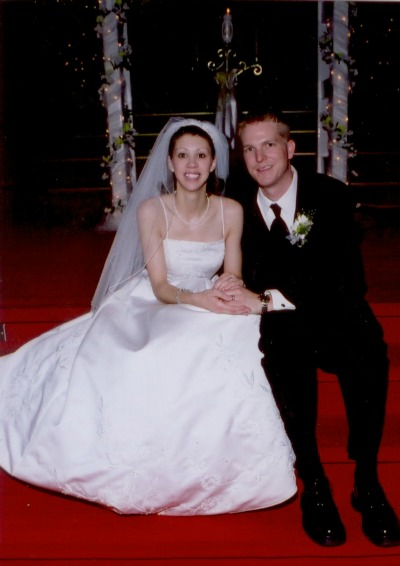 Ahhh, we were babies.
Well, I was a baby. Shane was 27. He's a bit older than I am, but we mesh well together. I may or may not give him a hard time about his age. 😉
I said a lot on our 10th anniversary, so I'll let you click over there and read it. It's not much different, except there is no boy (or girl) baking right now, and I am now an essential oils freak. Luckily, he's a freak about them, too, so we're good. 😉 Just don't give me a hard time about using the same picture as last time, mkay? It's hard getting a good picture of a non-digital picture on the blog.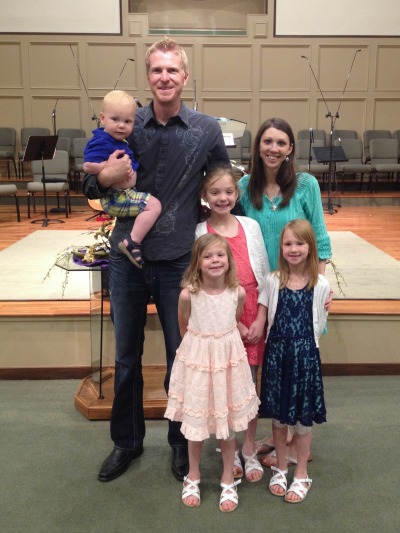 We've come a long way, baby!
Funny story. In both pictures, we are in the same, exact place. In the first picture, we are sitting right where we are standing in the second picture. Looks a little different, eh? We recently remodeled our church sanctuary. It's pretty, dontcha think? 🙂
We are celebrating our marriage by packing for Falls Creek. Ah, the joys of being in the youth ministry! It's all good, though, and I'm going to savor every moment with my little man, because tomorrow will be bringing some major changes. Shane and I will have our anniversary date in August. He's just happy (so he says) to have me going to camp with him, crazy hormones and all. Poor guy! But, I had to party just a little, so I'm celebrating our anniversary with YOU! In honor of our special day, I have a nifty little promotion to share. It will be coming up later today, so watch for it!