I attended the Homeschool Moms' Winter Summit last month, and I gleaned a ton of information and ideas, and not just for my homeschool. I believe I learned more about my role in our marriage than anything else!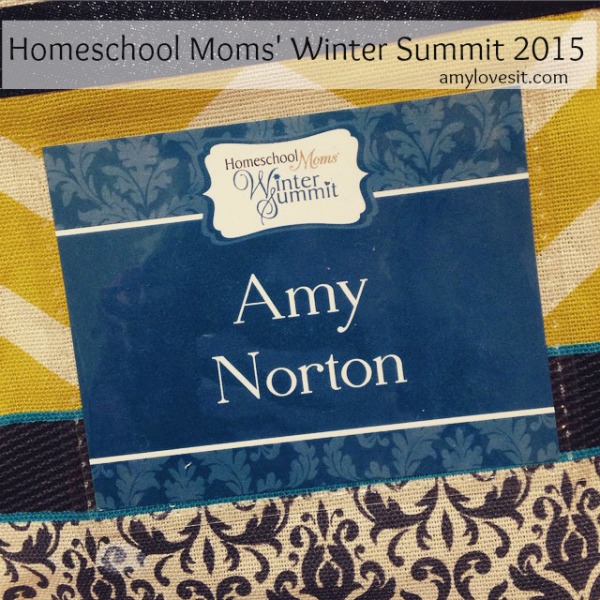 First of all, I have never in my life seen so many giveaway prizes. The sponsors and attendees were beyond generous in their offering of prizes. It was insane. I think pretty much everyone there took something home.
The Summit was for moms, so many came together or alone. I invited my husband and children along, as we were staying in the Embassy Suites, one of our favorite hotels. I was paying the same amount for a room whether I was alone or if they tagged along, so they were game! They spent Friday evening and Saturday morning swimming and exploring. After checking out, Shane took the kids to the Sam Noble Museum where they spent a few hours. Afterward, they drove around the OU campus and found a park. By the time I was calling Shane to come pick me up, he was pulling into the parking lot. Talk about perfect timing!
I chose to not stay around for the optional girls' night out. For one thing, I was about peopled-out by that point. I had put myself "out there" quite a bit this weekend, and it honestly wore my brain out. For another, Shane had to be back for Sunday morning church. Lastly, pajama parties are not my thing. I am working on being more fun, though, so I may consider sticking around next year. We shall see.
Family
I am a control freak. I don't do well with letting things go, but I know it is something I need to work on. For one thing, truly giving my kids back to God is something I have struggled with since I became a mom. How on earth do I entrust my kids to anyone but myself? My new prayer for my children is this, "Woo my children to You, Lord." I so did not want to hear this at all, but it finally resonated within my heart. I've got to learn to let go. Ouch.
The enemy is battling for our children. My battle is not with my children, but with the enemy. When I get into an argument with my kids, it isn't them I am arguing with, but the enemy. I know, this is kind of a "duh," moment, but I had honestly never though about it that way.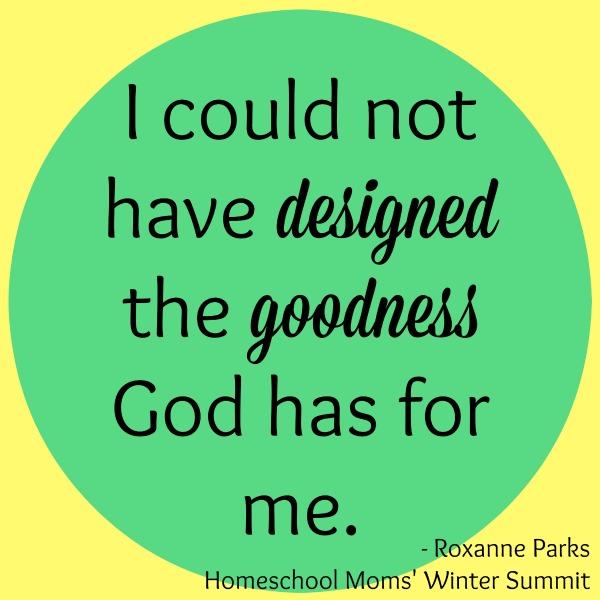 Marriage
Oh, how my eyes were opened to my own sins in this area. I would rather crawl in a hole than admit my failings.
Lisa Pennington had a session called, Becoming the Wife You Want to Be. Her perspective was fantastic. She's been married almost 30 years, and her husband works at home while she homeschools their children. They have an interesting dynamic, as many husbands work outside the home. Her husband is there for the day-to-day stuff on a regular basis.
In addition to providing the wisdom that only comes with being married for three decades, Lisa offered five tips on becoming a better wife. These weren't new tips, but definitely good reminders as to how making our marriages work can begin with our attitudes as wives.
One of the statements made by Roxanne Parks was, "My husband is in a cage of my expectations. He can never be enough because he cannot read my mind." When I am expect my husband to do things the way I do it, he will never get it right. Lisa reminded us that we need to expect our husbands and no one else. He can only be who he is.
Reading Friday
One of the new things I'm implementing in our homeschool is "Reading Friday." The girls will still do their math, but I want more focus on extra reading. I am not sure how this will work, but the girls will spend most of their school time reading in part books of their choice, and books I assign. One of my takeaways from the Summit was that I need to focus less on the rules and finishing books and more on real learning.
Final Takeaway
The final keynote speaker was Dana Wilson. She reminded us to view our experiences through God's Word, not God's Word through our experiences.
I did have a great weekend, and have already purchased a ticket for next year's Summit. The Summit was not what I expected at all; it was so much more.
See a recap of the Oklahoma Summit: