Welcome to Day 27 of my 2014 #Write31Days journey! If you are new here, you can read a little more about me in the sidebar. 

 For my regular readers… only four more days left!
Exercise.
I've alluded to it in a few other posts this month, but I'll be honest. I just don't like exercise.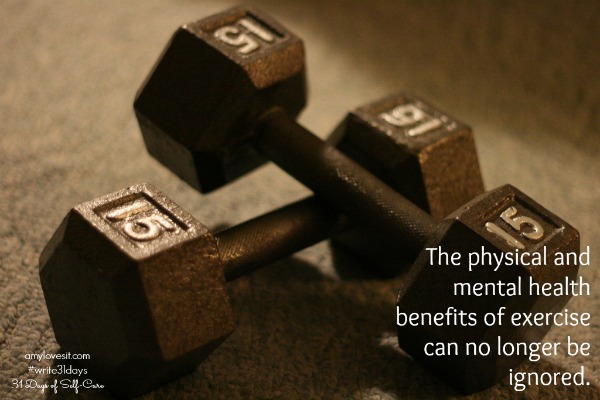 Oh sure, walking is fun. I would like to be able to run in the mornings, but I'm in a season where that is easier said than done. I really think I would enjoy running, and plan to pursue it soon.
I would continue to avoid it if the physical and mental health benefits weren't so incredible. I can't ignore the fact that I am getting older, and while I don't feel old (well, some days I do!), one day I will, and I don't want to look back and say, "I wish I had done something when I was younger." Regret doesn't look good on anyone.
I am currently doing a mixture of things every day. Some days, I'm doing Zumba. Yes, I feel silly (incredibly so!) dancing like a fool in my living room. However, I have taken a Zumba class in real life, and I feel less silly in the privacy of my home. This is my introvert coming out.
I recently came across an idea from fellow blogger Hannah, who does the 150 Workout. All I need to add are some hand weights!
In my post on energy boosters, I mentioned using a mini trampoline. I will pull this out from time to time and have a little fun.
We've tried to take a family walk every night, and will continue to do so as the weather gets cooler and the mosquitos disappear.
I really feel like the health benefits of exercise can no longer be ignored, so I'm biting the bullet and getting after it. Join me, please?!?! 😉
What are your favorite exercise routines?
If you would like to follow along on my #write31days challenge, you can subscribe via email or feed. To follow along on others' #write31days journeys, visit Write31Days.com.

photo credit (top): kalebdf via photopin cc
photo credit: A Guy Taking Pictures via photopin cc