So it has been an interesting couple of weeks here at our house.
Our sweet Reese turned nine. She was thrilled to receive her very own (really nice) diffuser necklace, flat iron, and hair brush. The ninth birthday is apparently when our girls get their very own flat iron, according to Abby, anyway. She has been getting up early to do her hair. Mom is not ready for this stage! (And for the record… each girl has always had her own brush!)
My Dad celebrated his fourth anniversary since open-heart surgery. I can still barely talk about it, but simply remain thankful.
During Texas' Spring Break, we went bowling with my nieces and spent a few days playing with them.
We spent our Spring Break (the next week) visiting our local Chickasaw Cultural Center and doing our regular schoolwork. Yes, I'm that mom, but we take regular breaks throughout the year, so working during Spring Break is no big deal. Abby has decided that being Chickasaw is cooler than being Choctaw, and is wondering if she can change her tribe. Um, no sweetheart, it doesn't work that way! I am so grateful for the opportunities both the Chickasaws and Choctaws offer our family.
Shane took a hiking trip with some of his youth. It was interesting to say the least, as it rained most of the trip. They had a great time despite the rain and fog.
Last Monday, I took Abby Grace and Reese to a Young Living intro meeting in OKC. They are really interested in everything YL, including the business, so I thought this would be a perfect opportunity to let them see some of what we do. We had a blast, even after being involved in a fender bender in the parking lot. This makes me thankful for insurance and our insurance company, because mine is great.
On Saturday, Abby Grace and Reese competed in the District Piano Competition, and both received a "1-Superior," which means they get to move to the State Competition in May. We are so proud of and excited for them!
Yesterday, our church surprised my pastor's wife and me by honoring us on stage and presenting us with flowers. Apparently, March is "Pastor's Wife Appreciation Month!" I did not know this, and it was a very nice gesture. I am so blessed to serve alongside this wonderful, amazing woman of God. If I can be half the woman she is, I'll be happy!
So, we've barely been home this last week, and I miss my little home on the internet! Here are a few deals for you on this llloooonnnngggg post! 😉
Cents of Style
Today's #StyleSteals from Cents of Style is their March Madness Game Day accessories for $5.95 + free shipping! March Madness isn't over; Michigan State, Duke, Kentucky and Wisconsin are still in the running. Grab some red and white, blue and white, and some green to cheer on your favorite team. They've got some short and long beaded necklaces, infinity scarves, and head wraps in over 12 different colors for any team! Be sure to use coupon code MARCHMADNESS at checkout.
Mabel's Labels
40% off Shoe Labels & Preschool Shoe Labels
**This post contains affiliate links and I will be compensated if you make a purchase after clicking on my links.
Just a reminder that you only have a few more days to take advantage of Mabel's Labels birthday deal – 40% off Shoe Labels AND 40% off Preschool Shoe Labels! This incredible birthday sale ends 3/31 so head on over to Mabel's Labels and buy yours today!
40% off Shoe Labels
: Mabel's personalized Shoe Labels are extra tough and waterproof. They easily peel and stick to the insoles of footwear to help you keep everything from boots to ballet slippers organized.
Shop Now >>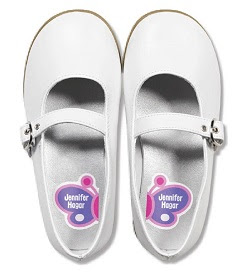 40% off Preschool Shoe Labels
: Personalize your toddler shoes with these cute, educational labels. You get a choice of 5 sweet designs, including: butterfly, turtle, star, lightning bolt and soccer ball. Plus, these labels will help your little ones tell their left feet from their right!
Shop Now >>
Remember that Mabel's Labels offers free shipping to the US on all orders!
Coupons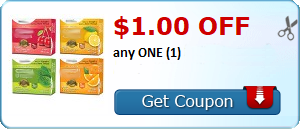 Anyone need coupons?! Get these before the first of the month, as some may not return!
$1 off Kellogg's To Go Protein Breakfast Shakes
$1/2 Kellogg's Special K Hot Cereals
$0.55 off Sargento Sliced Natural Cheese
$0.75/1 Kellogg's Frosted Mini-Wheats Cereal
$1 off Arnold, Brownberry, or Oroweat bread
$4 off Flonase Allergy Relief 120 spray bottle
$1 off ARM & HAMMER™ Clean Scentsations
$1/1 OxiClean™ Versatile Stain Remover
$1.50/1 OxiClean™ White Revive
$1/1 OxiClean™ Extreme Power Crystals
$2/2 Herbal Essences Hair Products
$0.75 off ARM & HAMMER™ Toothpaste 2.5oz or larger
$2 off Colgate Total/OpticWhite twin packs
$2 off Colgate 360 TWIN PACK Toothbrushes
$1/1 Pantene Shampoo or Conditioner
$1/1 LISTERINE Antiseptic Mouthwash
$2/1 Colgate Mouthwash or Mouth Rinse
$0.75 off ARM & HAMMER™ Spinbrush™ Toothbrush
$0.75 off ARM & HAMMER™ Truly Radiant™ Rinse
$2 off Speed Stick GEAR Deodorant or Body Spray
$10 off any Women's Rogaine product 2ct
$5/1 ROGAINE 1-ct foam or solution
Buy 10 cans ALPO dog Food, get 2 free
BOGO Free Purina Beneful Wet Dog Food
Buy one Purina Beneful Dry Dog Food, Get 1 Free

$1.50/1 Polident® tablets (84ct or larger)
$1.50/1 TUMS® Chewy Delights™ 32ct
$1/1 all® product (excludes trial size)
$4/1 Osteo Bi-Flex® edge product
$1/1 NYC NEW YORK Color, Eye, Lip, or Nail Product $1.72 OR MORE
$1/1 Hefty® Slider Bags (12 count or larger)
$1/2 SUPERPRETZEL® Soft Pretzel Products
$1/2 KING'S HAWAIIAN® products (excluding 4-pack Dinner Rolls)
$1.50/1 Optimum Care Product (excluding Deep Conditioning Masque)
$1/1 Advil®, Advil® Film-Coated or Advil® Migraine 40ct or larger
$3/1 Advil® or Advil® Film-Coated 160ct or larger
$1.50/1 Dark and Lovely Product (excludes Total Restore Deep Conditioning Treatment)
$1/1 Pepperidge Farm® Cookies (Canada)
Enjoy! Thanks for following this blog! 🙂