It was June 17 when I figured it out.
Shane was away at Super Summer, a youth leadership camp.
I held a positive pregnancy test.
I'll spare you the details of the hour-long conversation I had with my husband, who was three hours away, and not coming home for another two days.
We. Were. Shocked.
Another baby was not on our radar at all. Obviously, God had other plans.
We waited quite a bit to inform everyone who was not a grandparent or sibling. We shared with everyone else when all of a sudden I began to show. It seriously happened within the span of  a few days. Baby five pops out a lot more quickly than Baby one! Ha!
We shared on social media after we had our sonogram. Of course, I had to know the gender because I am not one to sit around and wonder. We can find out, so why not?! Boy or girl, it is still a surprise, whether you find out at 20 weeks or at birth. I'm too much of a planner to mess around with waiting.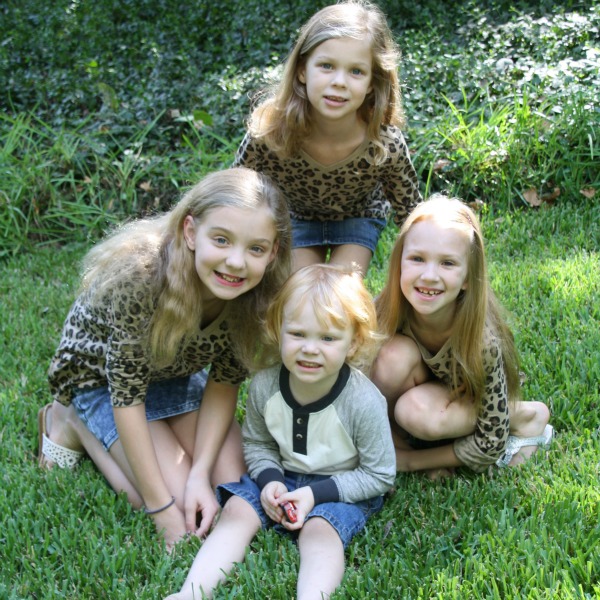 I was convinced the baby was a girl because this is the easiest pregnancy I've ever had. I cried all the time with Cam, and was very emotional (both of which are unlike me, and I can't stand crying!). Other than incredible heartburn – of which I was blessed with during every pregnancy – I've had very little in the way of problems. I've been tired. That's it. Yes, I know how lucky I am. The only indication I had that this might be a boy was my aversion to coffee. I only had that with Cam. Nope, it's not good during pregnancy anyway, so it's not a hardship to pass it up.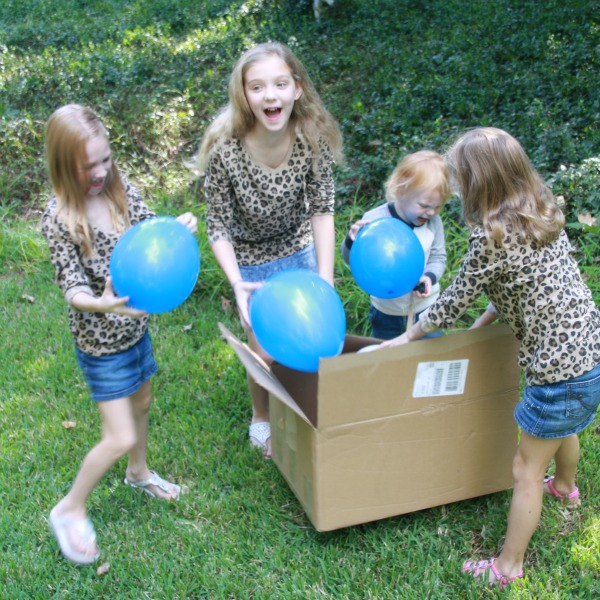 As you can see, the coffee aversion was right. 😉
The girls asked for a gender reveal party, but I'm not into that, so we compromised and did one with just the kids. They were so excited! We videoed it, of course. Then, we told the grandparents by letting them watch the reveal video. It was fun watching everyone's reactions.
I've joked that we should name this little one, "Surprise," since he surprised everyone!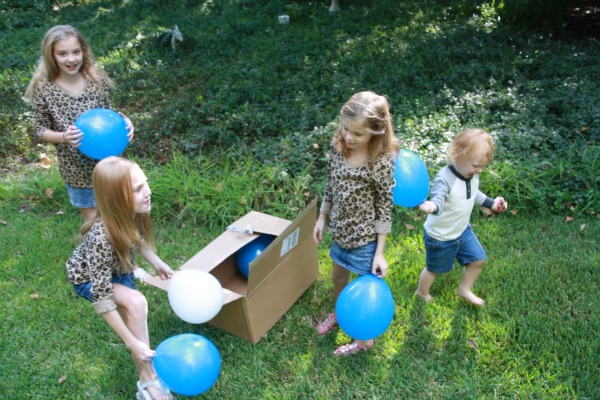 I must admit that I am a little terrified about having another boy, since my Cam seems to have my heart. Did I mention, I am wrapped around his finger? Ha! We are SO blessed to have another little one gracing our home in a few months. The girls are so excited, and even though Cam insisted on having another sister, he is quite proud to tell everyone he is having a little brother. This baby is already so, so loved.
Baby Boy will make his appearance sometime around February 10.