I've used Stitch Fix for almost a year now, and I've really loved it! I have had the same stylist (big shout-out to Liz… she's awesome!) for every fix and it has been a fun and interesting experience as someone else "gets to know me," through clothes!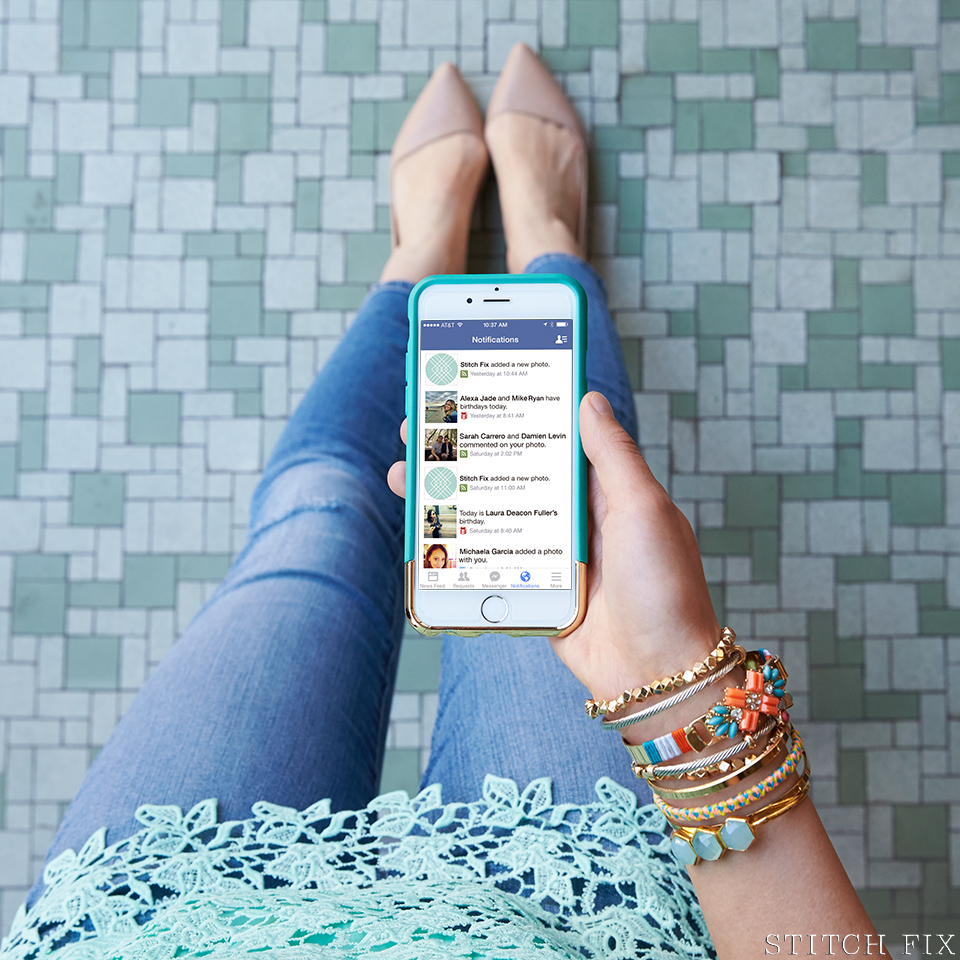 Now, there is a new way to access Stitch Fix… with an app!
Simply click this link, and then enter your cell phone number to receive the link to download the app. The app keeps you in touch with your stylist, allows you to track your Fix right from your phone, and even checkout when you are ready. My favorite part, though, is that you can now share a profile photo with your stylist! She can see what you look like, and pair up clothes accordingly! Love!
And something else I noticed when checking out the app, is that Stitch Fix now has a place to input your shoe size! So fun!
I've been really pleased with the quality and variety of clothing I have received from my Fixes. I am currently receiving (mostly) maternity items, which is appropriate!

The key to receiving better Fixes – in my opinion – is to be very detailed when you check out. Tell your stylist why you love it… or don't love it. Include specifics on how it fits (or does not fit), and if there are clothing options you prefer over others. Don't be afraid to be honest… being completely truthful about each piece in your Fix will only help your stylist tailor your Fix to you, which is the purpose of Stitch Fix.
Currently, the app is only available for those with an iPhone, but I'm sure one for Android is just around the corner. I can't wait to use the app to checkout when I receive my newest Fix… which should be here sometime next week. Maybe I'll get brave and post some pics of myself in some of my clothes!