A lot has changed since my last family/homeschool update! Actually, a lot has changed in every area of our lives. I hope to share more about that soon. My drive for writing has returned, and I have missed this space. What began as a desire to chronicle our homeschool time, and what we were up to kind of snowballed into a lot of other things. I started this blog, on Blogger, eleven and a half years ago. Time, as it does, tends to get away from us, and the time I was able to have to write was taken over by other things. Some of those things were great, some were good, and others, not good. It happens.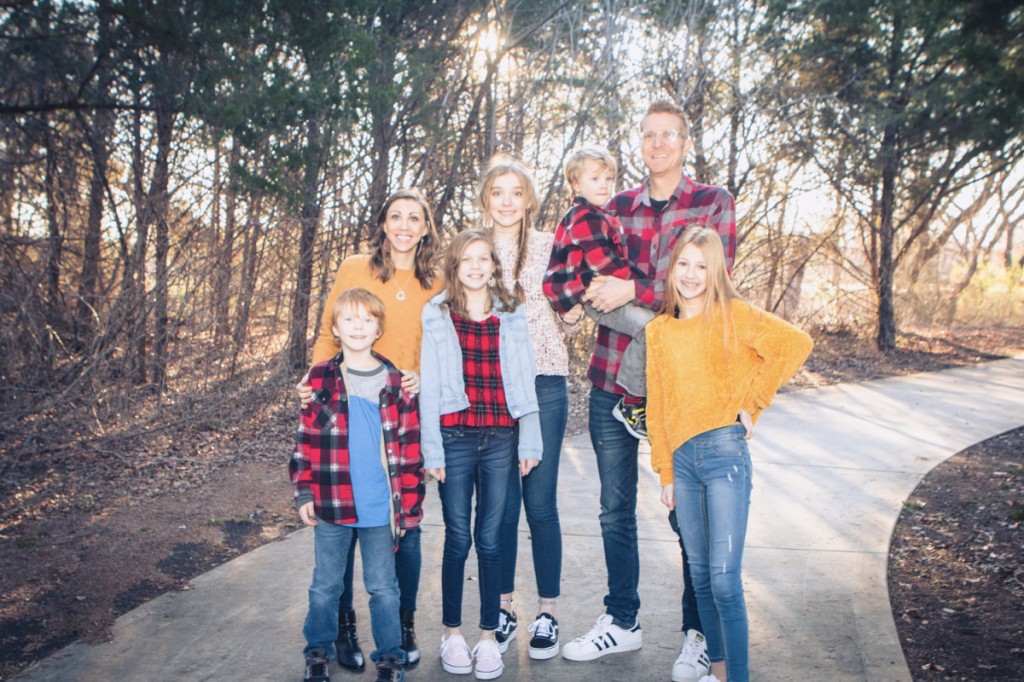 Regardless, here is what is going on in the Norton life as of January 2020.
Lincoln is about to turn 4. As I write this, I am wondering if I even shared his birth story. Sheesh. He is like one of those clowns that pops out of a jack-in-the-box. You just never know what he is going to do next, or when! He is a sweet little toot, who is highly emotional much of the day. There aren't many in-betweens for him. He is extremely sweet or extremely ornery. I am thankful for all the calming oils with this one, because I get to see them work on a daily basis!
Campbell turned 7 in September. He is growing like a weed, both in size and in maturity. The things he understands astounds me. He loves math and learning to read. He claims his "bubba" is his best friend. I truly love having two boys! Cam is still "my" boy, and I cherish the times he comes to hug me, even in public, because I know those moments will become fewer and farther between as he grows.
Meleah is 11. She loves reading, which makes me happy, because it is still my favorite activity. This is her last year in the children's ministry at church, and her last year in elementary classes (although she is doing middle school work in some subjects). She is an excellent big sister, and keeps her brothers organized and playing well together.
Reese is heading toward 14, which is hard for me to even type, let alone wrap my head around. She's finishing her last year of the "middle school years," and is quite excited about all that lays ahead. She has had some rough times, but through those, she's learned to stick up for herself, and is actually quite witty. Reese has an incredible work ethic, and sets her own school work schedule.
Abby recently acquired her learner's permit, and is quite a good driver. She has had many "firsts" this year, including taking the ACT, and talking about concurrent classes and college credits. Abby is a hard worker, and both she and Reese worked full time much of December for their grandparents at their jewelry store. Abby has found a small group of friends who complement her well.
Shane is still the student and associate pastor for our church. He will hit his 16th anniversary in May. I am still the current Essentials tutor for our Classical Conversations community, work to educate my small and sweet Young Living team, and of course, homeschooling, which is a full time job in and of itself!
One massive change for us is that we purchased our first home last February. We were blessed to be able to buy Shane's grandparents' home, which is right across the street from his mom and dad. We were also able to make some changes to the house so we had enough room for our family, and have spent the last year continuing to fix it up. I hope to be able to share pictures of what we did, soon. We had LOTS of help with everything, and we still have some work to do, but we've been living in it since Mother's Day weekend, and we absolutely love having our own home. I am even still excited that we get to make a house payment!
Whoever said the toddler years were hard (and don't get me wrong, they can be incredibly hard!), I think the realization that your babies are teens and not babies anymore is harder. The moment you realize you can count the years they have left under your roof on one hand gives more sleepless nights and tears than a restless baby could ever give. My girls are not "hard" teens at all. In fact, they're absolute joys. We all have our moments, of course, but it is mostly wonderful. It is with both joy and sorrow that I watch them grow. Although, I have to say, it is nice to have two capable babysitters in the house!
Photo by: Griff Servati (aka, my brother-in-law, and an amazing photographer!)