Tuesday afternoon, I decided to try The Pioneer Woman's chocolate cake. Abby Grace and Reese were at the church helping their Daddy, so I had my two littles at home.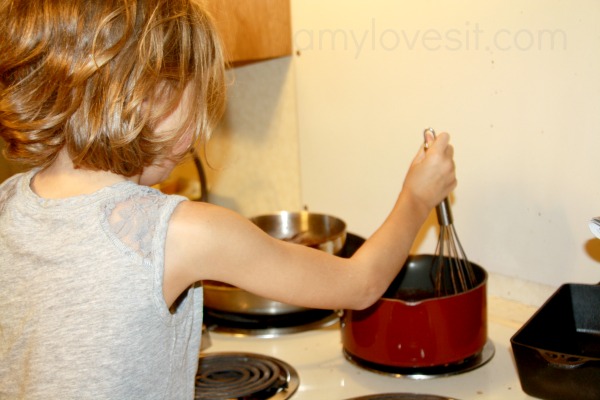 They, of course, wanted to help.
So, we pulled up two stools and set about making the luscious-looking chocolate sheet cake and sugary icing.
My big little helper. Gracious, how she has grown. I love her freckles. And her smile. She's so much fun, and was a fantastic help.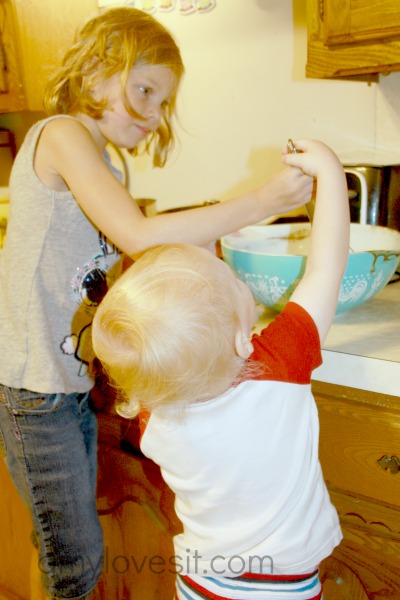 Meleah was also very patient helping her little brother learn how to bake a cake.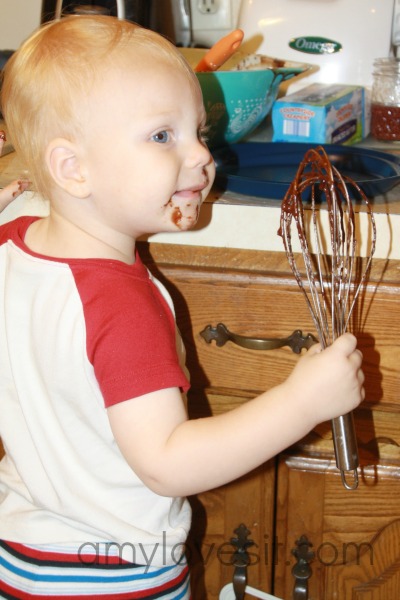 Yep. Even Cam participated. He actually did more than lick the bowl, I just didn't get many pictures.
By the way. The cake was amazing.