Last Thursday was a really rough day for Shane, as he spent a lot of time ministering in the hospital. I normally have supper ready for him around 5:00 when he gets home, but on this day, I had no idea when he would be home.
When he did come in, my sweetie was starving, and I had NO idea what to make. So, I threw a few things together, and Quick and Easy Chicken Spaghetti was born.
I did not actually measure any of these ingredients out, but I can give a close estimate for ya. And the best part? I had all of these ingredients on hand, and you can use pretty much ANY variations of these ingredients (i.e. beans and rice instead of spaghetti) to make a similar, yummy and easy meal.
Quick and Easy Chicken Spaghetti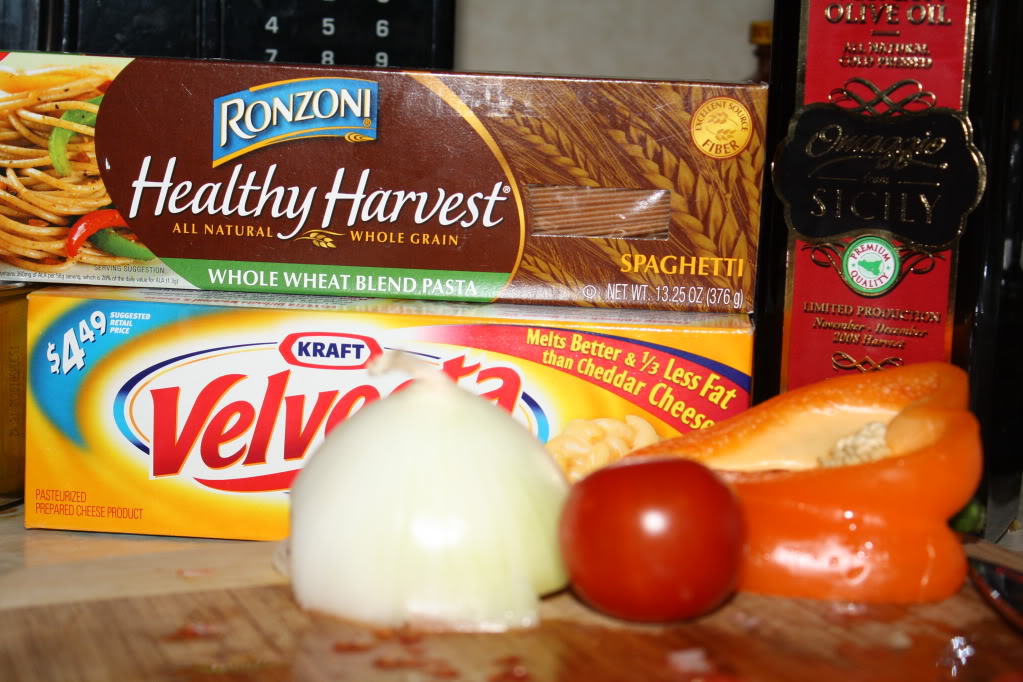 1 can chicken, drained and rinsed (yes, I said can… sometimes I use canned chicken, mkay?!)
2-3 TBS olive oil
1/4 – 1/2 cup bell peppers, chopped
1/4 – 1/2 cup onion, chopped
2 small or 1 regular-sized tomato, chopped
1/4 stick Velveeta cheese (more, or less to achieve desired thickness)
1/2 cup milk (more, or less to achieve desired thickness)
whole-wheat spaghetti
Directions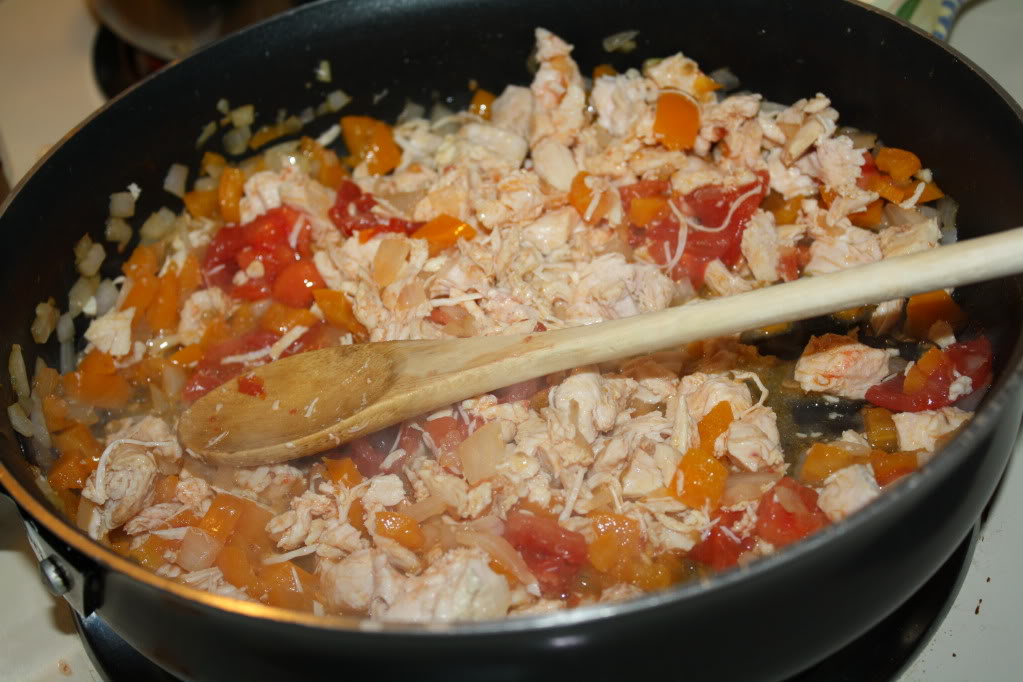 1. Bring water for spaghetti to a boil, and add spaghetti. Cook according to directions on box.
2. Add olive oil, peppers, and onion to second pan and sauté for 5 minutes. Then, add chicken and tomatoes.
3. In a third pan, add Velveeta and milk, stirring frequently to keep from sticking.
4. When cooked, drain spaghetti, and add to chicken and veggies. Pour Velveeta sauce on top and stir to mix.
5. Enjoy!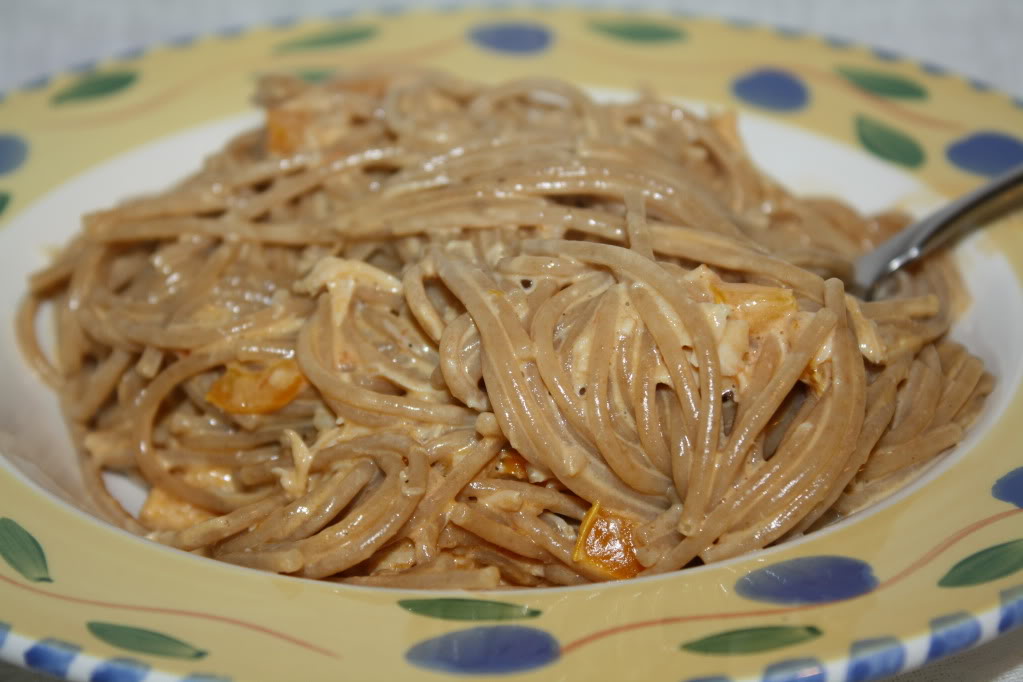 This post is linked to Tasty Tuesday, Tempt My Tummy Tuesday and Ultimate Recipe Swap