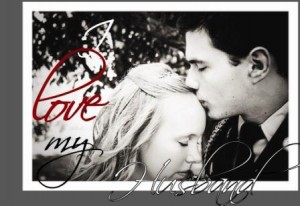 There is a saying that you can reach a man's heart through his stomach. It always made me giggle to hear that, but truly, it is not far from the truth.
One of my favorite ways to show my husband I love him is to cook for him.
You do not have to be a great chef  to make a nice, simple, homemade meal for your husband. You don't even have to have a lot of time.
Have you seen my spur-of-the-moment Quick and Easy Chicken Spaghetti? It was a huge hit with my husband. And, in all truthfulness, it was not anything spectacular!
When I make a hot meal for my husband, it shows that I am thinking about him, and care about his welfare. He can see that I have taken time out of my day to make sure he (and our family) is taken care of.
Another meal that was super-easy, and thrown together was a take on Cooking During Stolen Moment's Easy and Creamy Italian Skillet Dinner. I did not have the ricotta cheese the recipe calls for, so I substituted it with cream cheese. I also used ground turkey, rather than ground beef. The result was amazing, and so. very. simple.
When cooking for your husband, remember it isn't about the food, the recipe, or whether or not it is "gourmet." The important thing is that you are thinking of your husband, and showing him your love through your time and effort (even if it didn't take that long, or much effort!).
What can you do this week to show your husband you love him? Do you have any favorite recipes that are quick and easy?
Linked to Things I Love Thursday
Design by: Amy Loves It! *Photo by: captg*