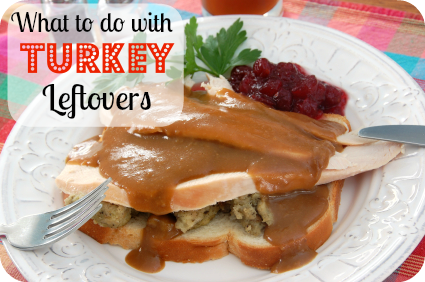 In the days after Thanksgiving, it seems our family is busier than ever.  I like to spend the day after Thanksgiving checking out Black Friday sales, and then that Saturday is reserved to decorate for Christmas.
In addition to this, we are blessed with turkey… lots of turkey.  Since I'm not one to waste food, and plain old turkey gets boring come Friday, what on earth do we do with those leftovers?

Here are 10 easy, hearty recipes you can throw together quickly to use up those turkey leftovers and still Eat Well and Spend Less:
1. A quick dish for a hectic Black Friday is Shepherd's Pie with turkey instead of ground beef.  This is also an excellent way to use up leftover mashed potatoes and veggies from the day before.
2. Substitute the chicken for turkey in this yummy Pasta and Spinach Bake recipe.
3. I love this White Chicken Chili recipe, and it would be so easy to throw it all in the CrockPot to have ready when you get home after a busy day of shopping.  My friend Myra also has a tasty version of this family favorite!
4. This Homemade Pot Pie recipe is super easy… plus, if you don't want to make your own crust, this is a good time to stock up on the ready-made kind.
5. Create a Roast Turkey Sandwich with some bread or rolls, lettuce, and yummy cheese for an easy lunch.
6. These Chicken and Cheese Lasagna Roll-ups are a nice variation to plain old lasagna.  Change it up a bit with turkey and you have a filling meal that everyone will like!
7. Throw together this Homemade Taco Seasoning, mix it with some turkey, cheese, lettuce, and onion, and you've got some tasty Turkey Tacos!  If you are looking for something a bit different, you Turkey Tacos with Cranberry Salsa definitely fit the bill.
8. Turkey Enchiladas are another great way to use up Thanksgiving turkey.
9. I love this Chicken Tetrazzini recipe.  I like to make it with Homemade Cream of Chicken Soup, but if you are short on time, the canned version will do just fine!
10. Paula Deen's version of Mexican Chicken Casserole would be an easy recipe to substitute leftover turkey.
Did you get enough turkey on Thanksgiving day?  Freeze it in 1-2 cup portions to use in some of these recipes at a later date!
What are your tips for using leftover turkey?
Don't forget to visit the other Eat Well, Spend Less ladies:
Written by: Amy Norton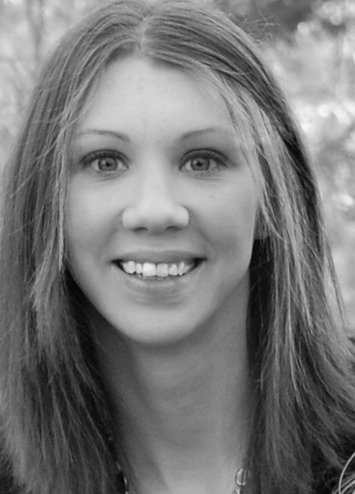 Amy is a youth pastor's wife and homeschooling mom to three girls, ages 8, 6, and 4, and a new baby boy. When she's not writing at Kingdom First Mom, you can find her cooking, getting crunchier by the day, and trying to stay on top of the laundry. She enjoys writing about her family, homeschooling, and life adventures at Amy Loves It.