My husband LOVES chicken pot pie, and rather than buy the frozen ones at the supermarket (which are full of sodium), I prefer to make them homemade.
It is really simple to make pot pies at home, even if you make your own pie crust. Because making pie crusts is really not that complicated and actually does not take very long.
Easy Chicken Pot Pie
Ingredients (I'm just guessing, because I just tossed in what I thought looked good)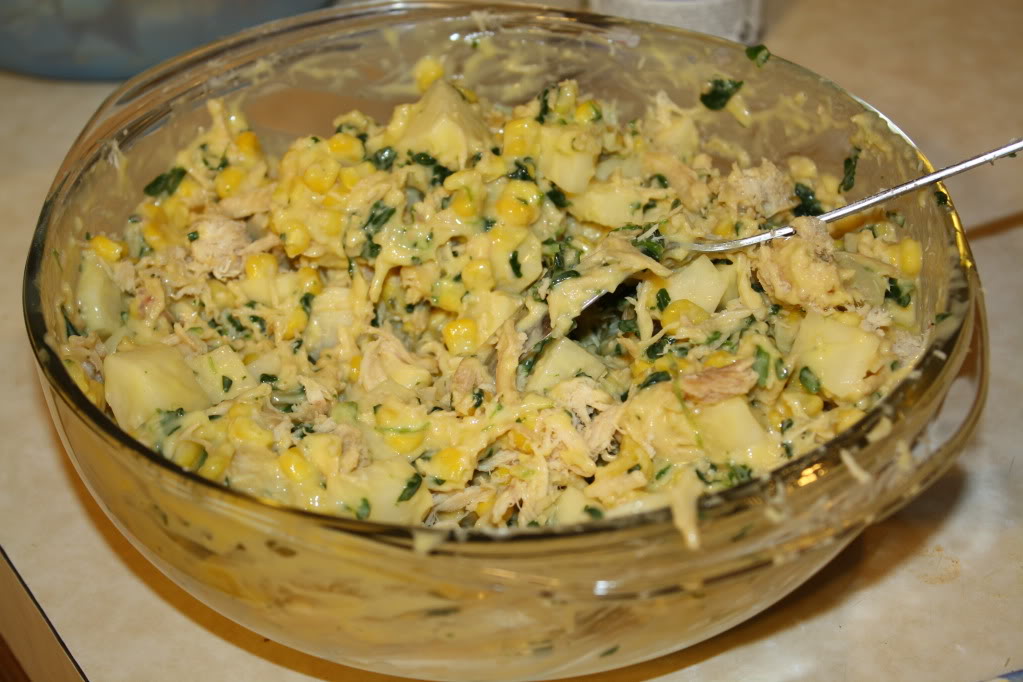 2-3 cups chicken, cooked and shredded
1 1/2 cups of potatoes, chopped
1 cup of corn, green beans, green peas, carrots, etc. Whatever veggies you want. Adjust the amount of each veggie so it does not overflow.
1 can or homemade cream of chicken soup
2 pie crusts, uncooked
Directions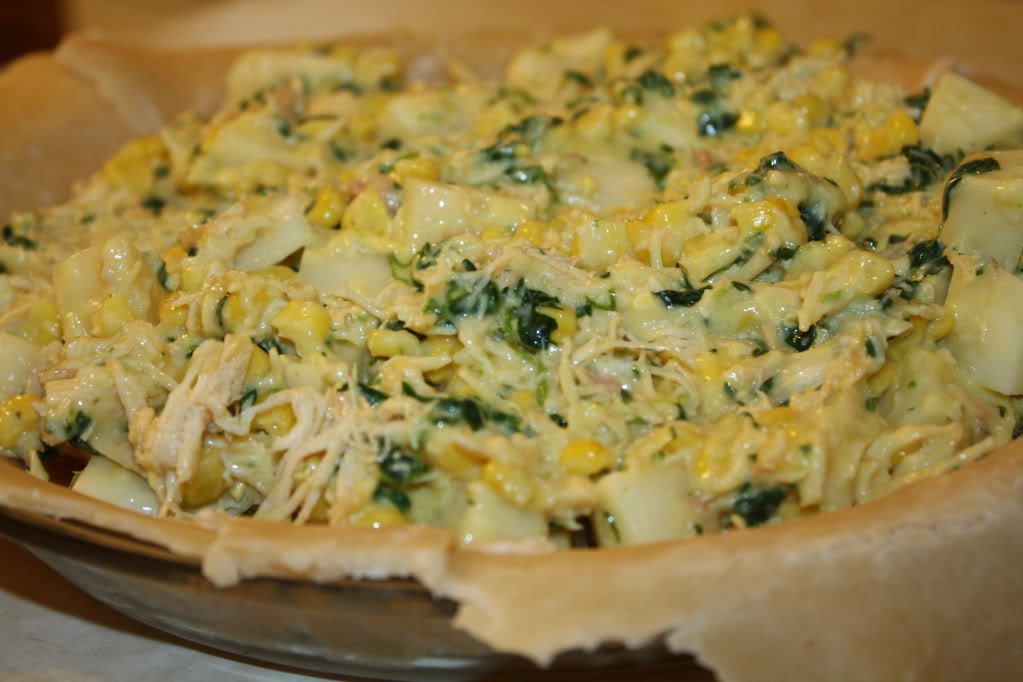 1. Make your pie crusts, and set aside.
2. In a bowl, mix cream of chicken soup with veggies, chicken, and potatoes. (In this pie, I used corn and steamed spinach)
3. Place one pie crust in pie pan, and add chicken mixture.
4. Place second pie crust on top, and trim edges. Pinch edges together. Make 3-4 pricks in top crust.
5. Bake for 45 minutes in 350 degree oven.
6. Enjoy!
(There is not a "finished" picture, because I am freezing this for my husband and girls to have while I am at Blissdom this weekend!)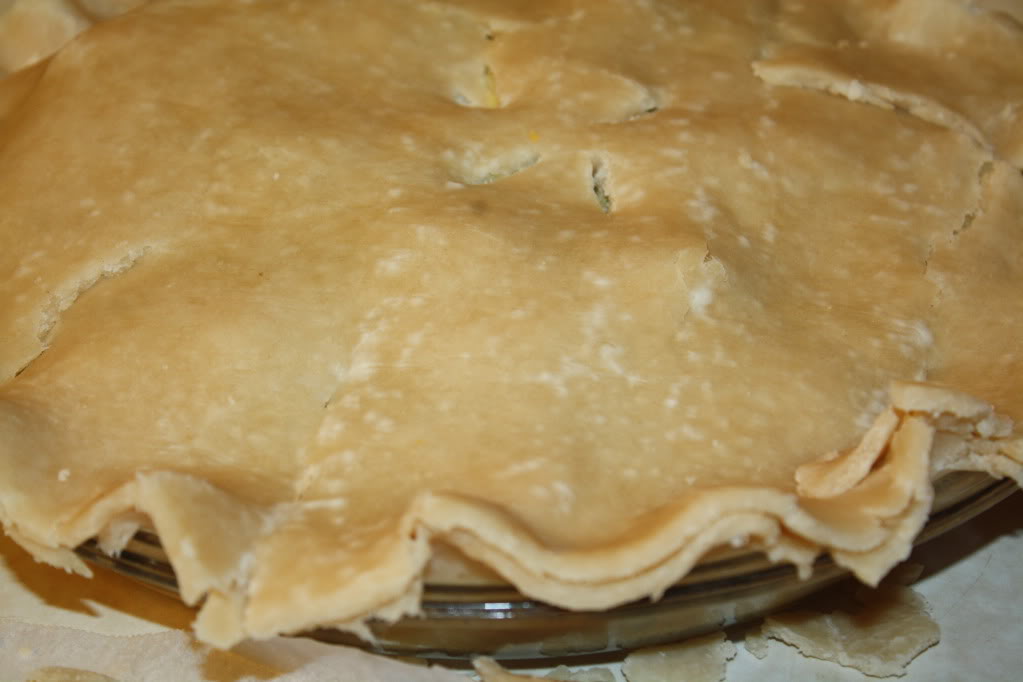 This post is linked to Tasty Tuesday, and Tempt My Tummy Tuesday