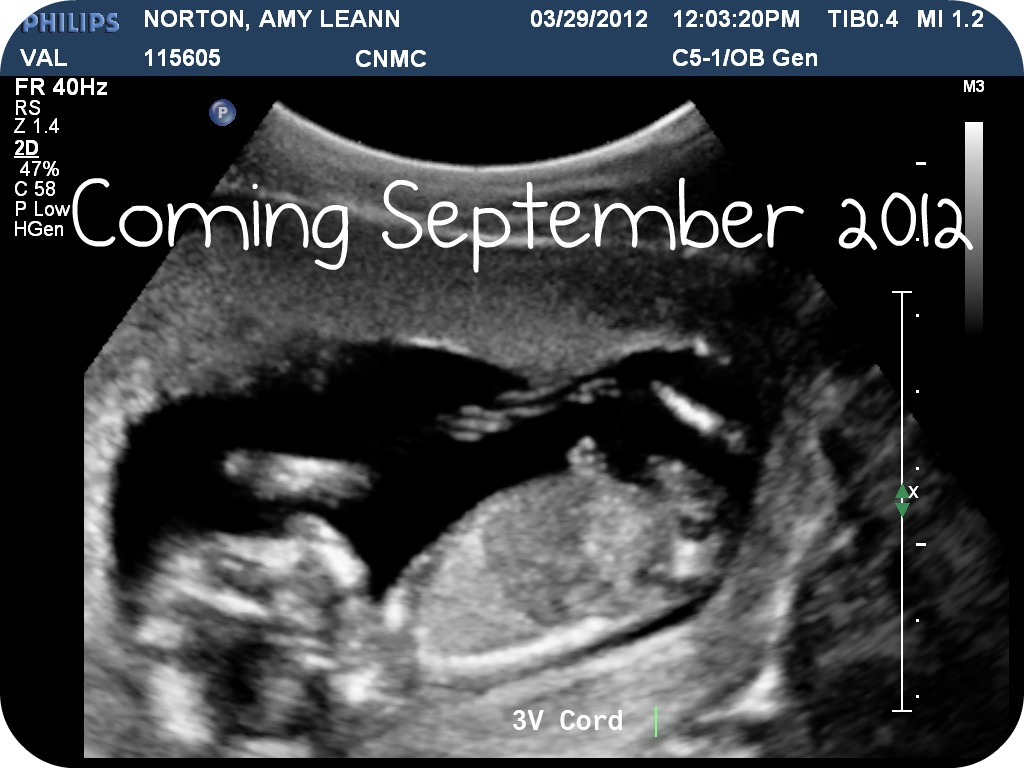 This is the announcement we placed on Facebook last Thursday. I'm pretty sure this picture was the most popular thing I have ever posted on any social network!
Last Monday, I figured it would be a good idea to officially confirm what I already knew: that I was pregnant. Because we live an hour and a half away from our doctor, I chose to have our confirmation done at our local health department. I thought I was around 8 weeks or so.
The nurse at the health department said I was more like 13 weeks and 3 days.
Surprise, surprise.
Later that week, I had a pregnancy "education" class, where I joked they would probably tell me what was going to happen to my body during pregnancy. Because there is no way I could know what would happen, what with my having three children. It turns out, she asked me a bunch of questions and then determined that I was 14 weeks and 1 day (boy this pregnancy is flying by!), and said, "Since you are so far, would you like an ultrasound?"
Um, yes please!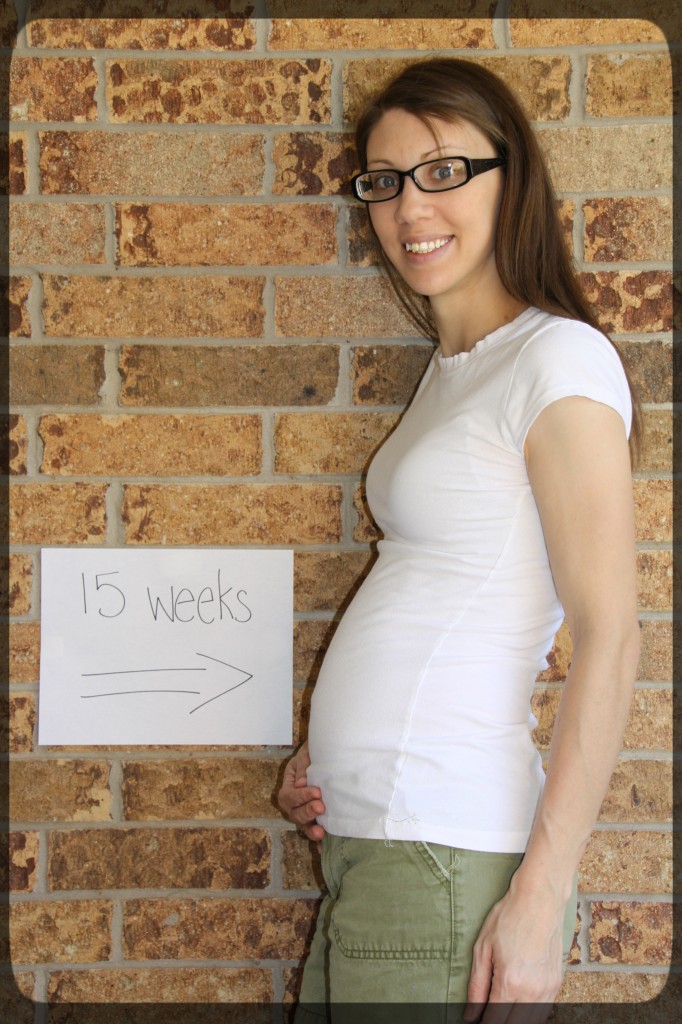 My sweet girls were troopers that day, as we were in the hospital for 2 and a half hours. They sat in the waiting room while I got my ultrasound and were perfect little angels according to the nurse that watched them.
According the the measurements on the ultrasound, I was 14 weeks, 5 days. So, this little one will be full-term somewhere between September 20 – 27.
Then I had to get blood drawn. By then, the girls were begging for lunch, but didn't whine when I told them we had a little longer to wait. They were really thrilled when we walked out of the hospital and they got to eat their sack lunches!
The five of us couldn't be more thrilled to be adding to our little brood. In fact, Reese said a new baby was her birthday wish when she blew out her candles.