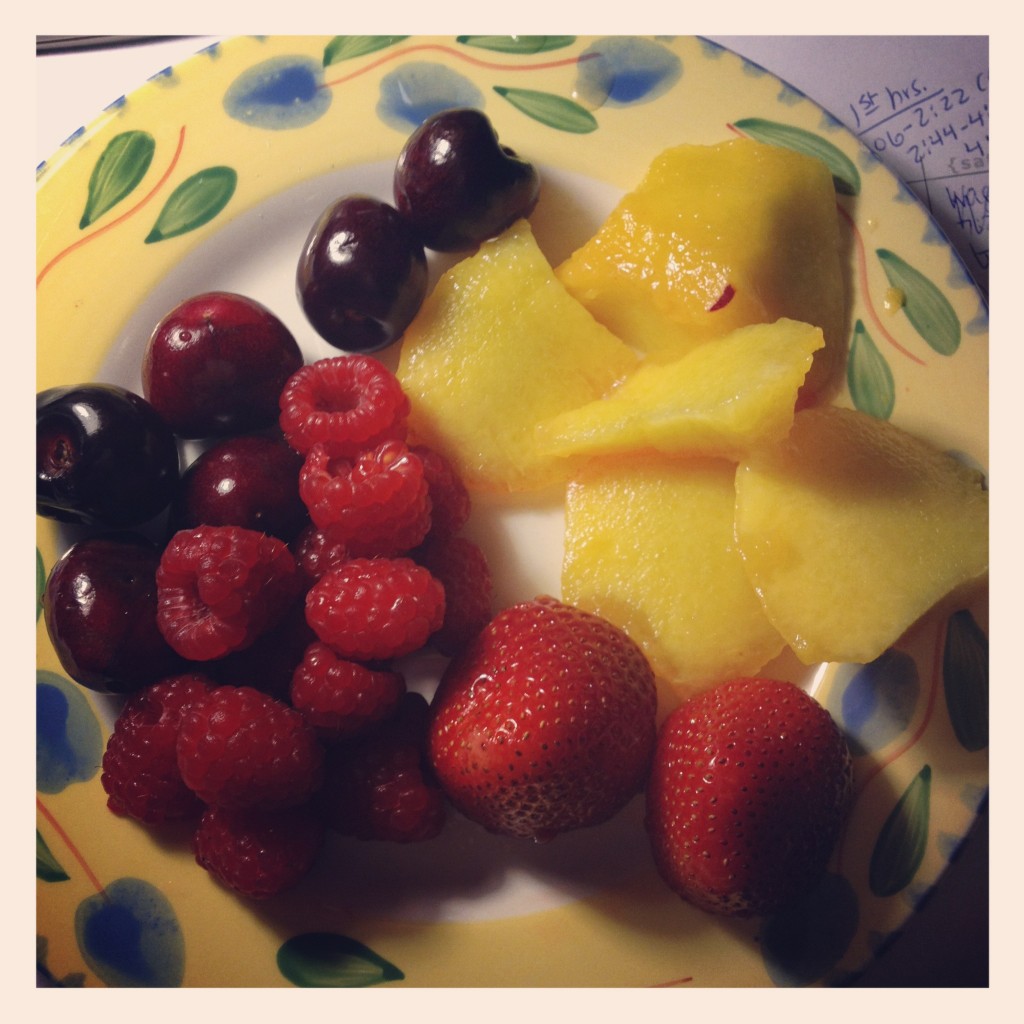 Photo source: amylnorton on instagram
This is it. The final day.
It's a little bittersweet.
I'm sorry, I couldn't help myself.
All kidding aside, this was kind of a hard week. Because the end is in sight, the temptation to "cheat" was actually quite strong. And by "cheat," I mean snagging food we didn't need, sugar or not. I did briefly think of a Dr. Pepper (I craved those for awhile during this pregnancy), but remembered very quickly that I would probably take one drink and declare it was too sweet.
Do you remember the Mr. Goodbar that fell on my head during Week 1? Well, he's not looking so attractive right now. In fact, the thought of even a little chocolate is making me queasy. Anything with a lot of sweet is not sounding very appetizing right now. Which is weird, because I figured I would be ready for something by now. I guess it is a good thing Shane mentioned his new favorite drink: unsweet tea with lime.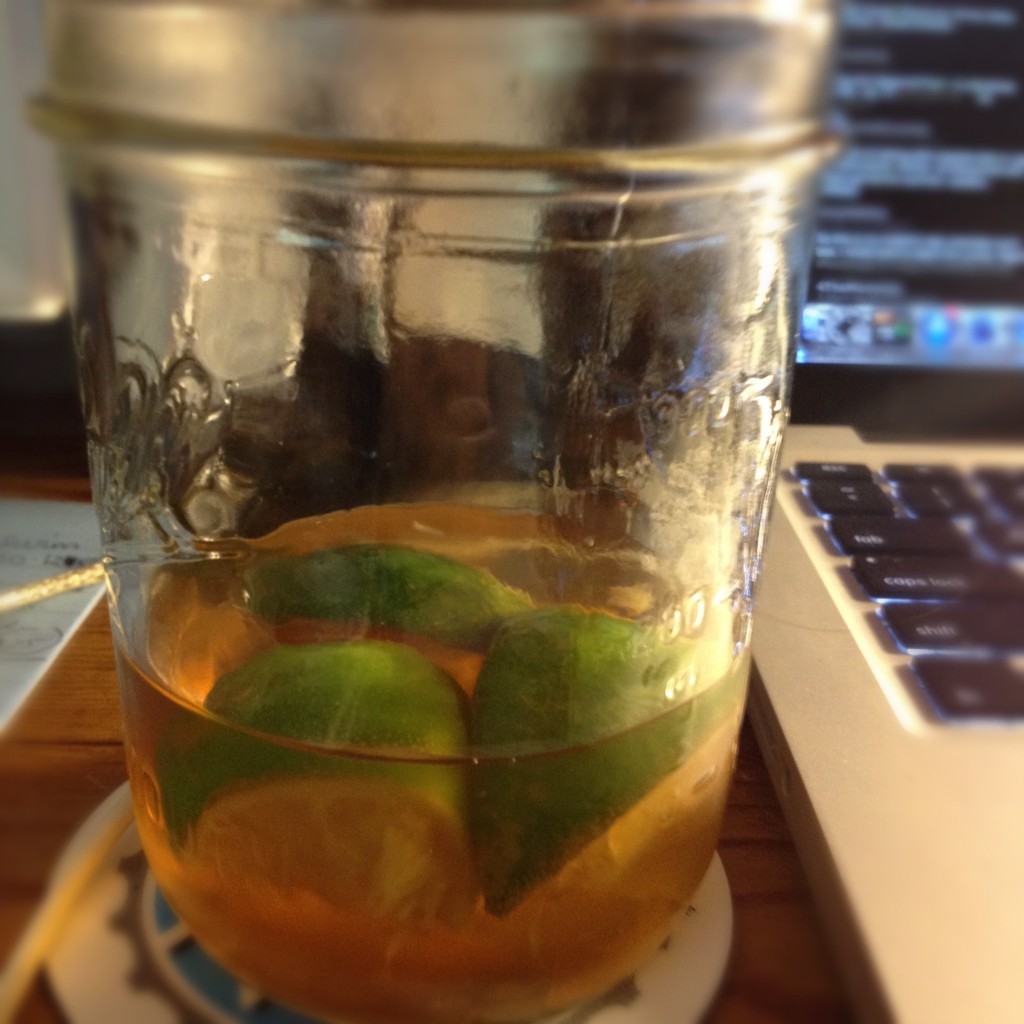 Oh, wow, is it good, and it has just a touch of fruity-sweet goodness from the lime, that I have decided I prefer over sweet tea.
Other than the urge to give up before the finish line, this week was pretty mundane. We didn't have a lot of places to go, so meals were earlier (i.e. on time) than what has been the norm for this month. It doesn't take a lot to please the girls, so one night I whipped up sausage, biscuits, and homemade gravy. Our family was in comfort food heaven, let me tell you. I don't think there has been one complaint about the meals we have eaten this month, so continuing in that aspect will not be too difficult.
Where do we go from here? I hit on that topic on Monday, but what about accountability come Saturday? Will you know if we return to our former eating habits?
As I mentioned, I don't want this challenge to be a waste of our time. I would like to continue giving updates on how our family is faring with our new eating habits. My plan is to give another update at the end of July, and every few months afterward. My reasoning behind this is twofold: one, I do better with accountability of some kind. Two, I know many of you are in different places on this challenge. I want to continue to be able to discuss our progress and be a source of encouragement.
This month has been a crazy-good, eye-opening, life-changing time for our family, me especially. And while there are some things I really wish I had done differently, overall, I am pleased with the outcome of this challenge. I have learned new strengths and found new weaknesses that I need to work on. Our family has bonded in a way I could never have imagined. In fact, I think we have become even closer than we were before. Each one of us has grown in a new way, and for that, I am thankful.
Like I said in my Week 2 update:
This challenge really is teaching the girls to be proactive about their food and know what they are eating. If that's what comes out of this I will be very pleased. The point of this challenge isn't to deny them, but for them to see there is more to everything than meets the eye.
My girls know that I am going to do my best to serve them food that is good for them. Despite knowing that, they still question me from time to time. And I love that. Sometimes, they aren't quite convinced about the sugar content of a particular item, and will "check it out" themselves. With that, I feel my main goal for this challenge was accomplished. The girls are actively involved in food purchase, preparation, and consumption, and are not afraid to ask questions. I really couldn't ask for more!
How will you continue to break your sugar habit now that the challenge is over?
And if you are just now jumping on board, you can check out the other posts in this series, plus see how Mandi and her family are breaking their sugar habit.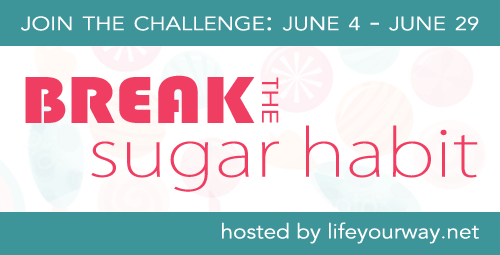 Written by: Amy Norton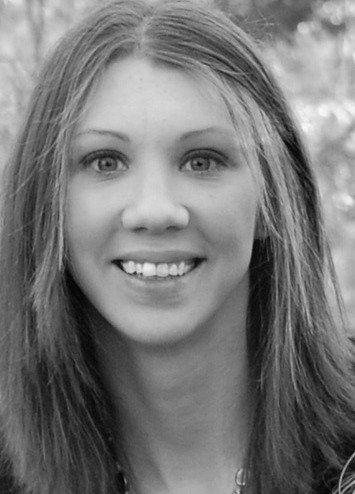 Amy is a youth pastor's wife and homeschooling mom to three girls, ages 8, 6, and 3, and has a baby boy on the way. When she's not writing at Kingdom First Mom, you can find her cooking, getting crunchier by the day, and trying to stay on top of the laundry. She enjoys writing about her homelife adventures at Amy Loves It.