This little guy (who is not so little anymore!) celebrated his 4 month birthday on Wednesday.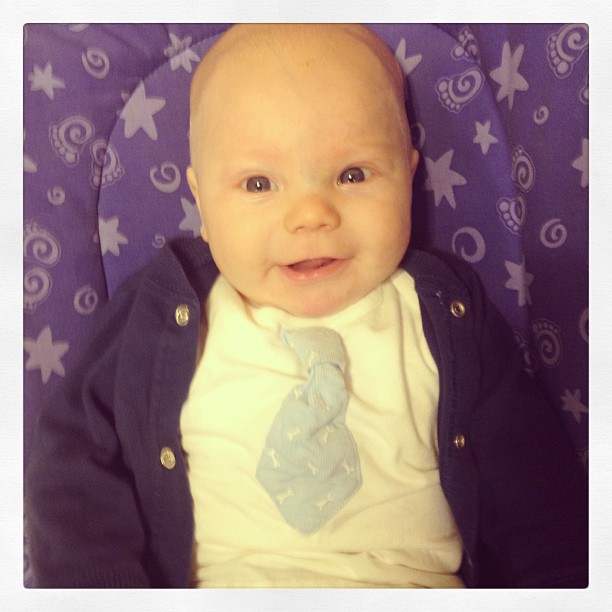 He is weighing in at a whopping 17 lbs, courtesy of his fond for eating, I suppose!
On Sunday, he and his Daddy were matching with their ties.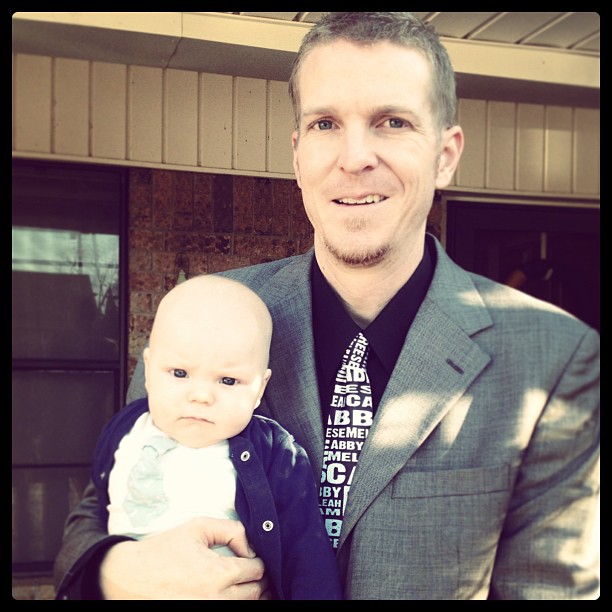 Our little man is a joy! He is interested in everything, and loves watching his sisters play. They adore him, of course, and invade his personal space on a regular basis. Cam is trying to roll onto his tummy (if he could just get over his chubby little arm, he would have it!) and is attempting to sit up.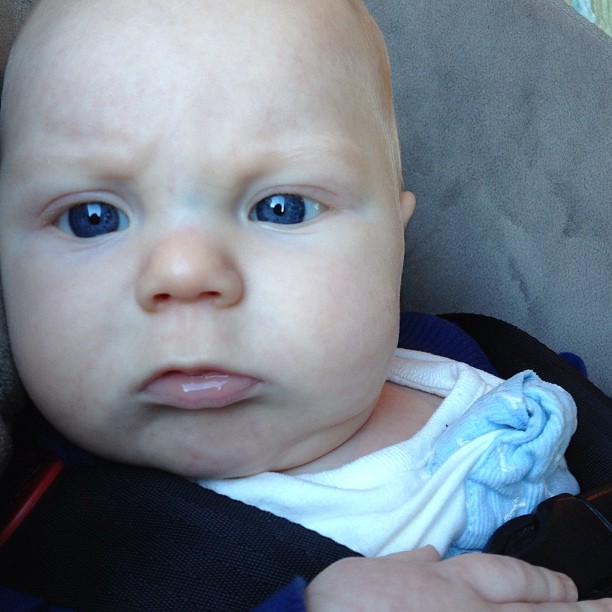 Right now we are pretty sure he is teething, so he's been quite grumpy. He has outgrown his co-sleeper, and with his eating habits, I can't stumble to another room several times a night to feed him, so moving him to his crib is out for now.
Any ideas for co-sleeping for a 4 month old who is trying to roll over and sit up?