Cam turned 8 months old last Thursday. He is now weighing 23 pounds!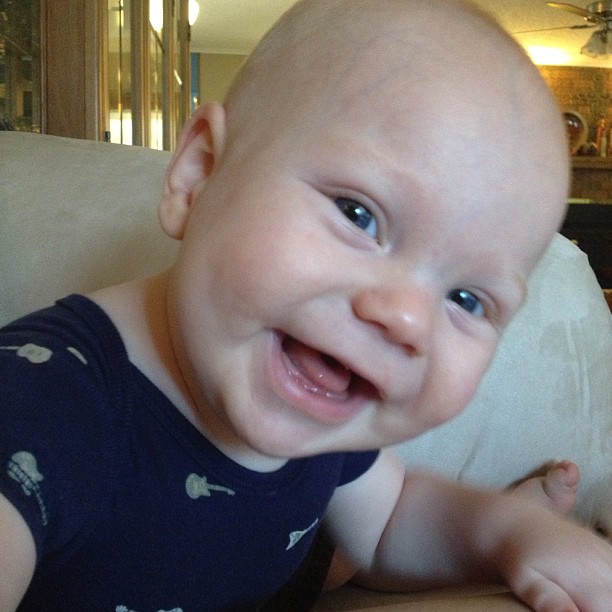 He is trying to crawl and will push up on all fours and rock back and forth. This momma is not ready for a crawling baby! He barely has time to snuggle now as it is, and I know he won't have time when he is mobile.
My little man also has finally had a tooth pop through on his bottom gums. After months of drooling, chewing on everything in sight, and the occasional frequent biting while nursing, he is a much happier babe!
I love watching him grow, and even though I want him to stay little, seeing him discover the world around him is such a blessing!