Oatmeal cookies (with raisins!) were always a hit with my younger brother growing up, while I preferred them plain jane. There was something about the soft gooeyness of the eggs, vanilla, and butter combined with the slightly-crunchy-yet-still-soft oats. Yum.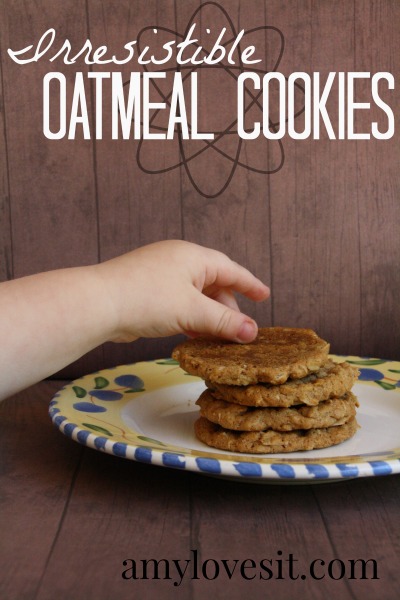 This is the recipe I grew up on, and now I'm using it on my kids. And just like for my brother and me, it has become a family favorite, all the way down to my youngest babe. In fact, Cam can't get enough of 'em! When I posted the above photo on Facebook, my friend Jen said they must be "irresistible," and so a new name was christened.
Irresistible Oatmeal Cookies
1 cup butter, softened
1 cup granulated sugar
1 cup brown sugar, packed
1 tsp vanilla
2 eggs
1½ cup flour
1 tsp baking soda
1 tsp salt
2 tsp cinnamon
3 cups old-fashioned oats
Preheat the oven to 350 degrees.
Combine the butter and sugars. Mix well. Add vanilla and eggs, mixing well. In a separate bowl, combine the flour, baking soda, salt, and cinnamon. One cup at a time, carefully add the dry ingredients to the wet. Add the oatmeal. Drop by spoonfuls onto a parchment paper-covered cookie sheet.
Bake for 10 – 12 minutes. Allow to cool on the cookie sheet for a few minutes before moving them to a cooling rack.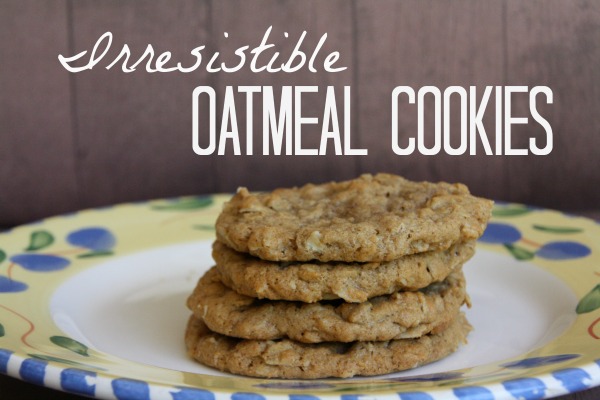 Delicious!
For the record, that first shot was not staged. My "Cookie Monster" was outside with me while I was photographing the cookies, and decided he needed a bite. Luckily, I caught his theft, and it turned out to be my favorite. I couldn't not share!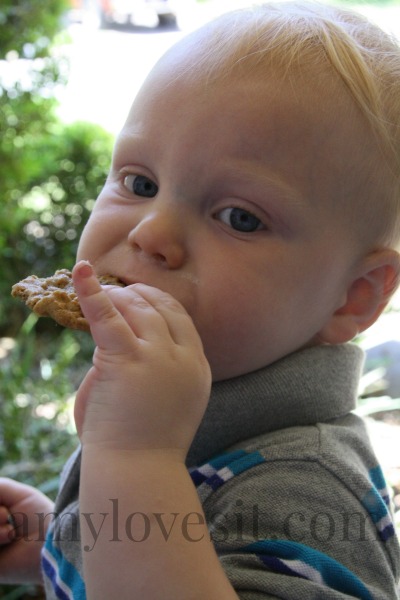 They're just that good!