We recently returned from our annual family vacation to New Braunfels, Texas. Every July, we make the trek to spend a week hanging out with Shane's family on the Comal River, visiting and shopping in Gruene and San Marcos, and eating. We do a lot of eating. I didn't realize until I got home how few pictures I took, but I have some to share, mainly of the kiddos swimming in the pool.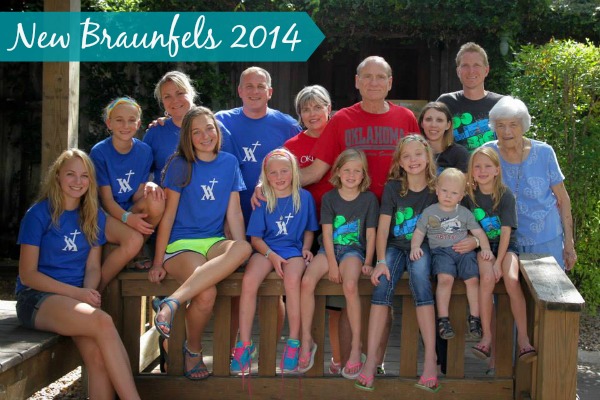 Our crew. Photo credit: my brother-in-law, Griff.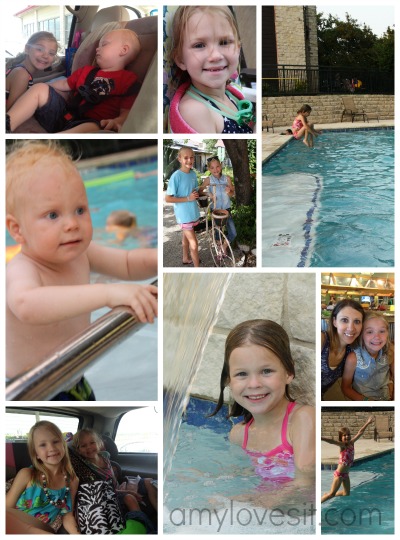 Swimming, shopping, and eating!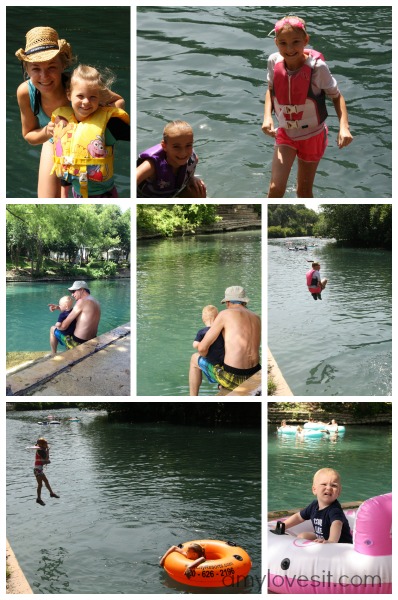 River Rats! (No, Cam didn't go on the river… he just sat in a tube on the shore.)
On the way home (while fighting some stomach issues), I came down with vertigo. Poor Shane, I kept asking him how fast he was going (under the speed limit), because it felt like we were careening off the road. I'm not kidding. I haven't had vertigo since I was pregnant with Abby Grace (over 10 years ago), but I'll tell you it is no fun. For future reference, if you suffer from vertigo, I highly recommend trying Peppermint oil. I applied it behind my ears, on my wrists (so I could sniff it), and on my tummy, and it truly helped with my nausea and the "whirly swirly" feelings. It didn't take the vertigo completely away, but I felt a huge difference as long as I kept applying it. So, there is your, "There's an oil for that!" post for the day. Ha!
As always, we had a wonderful time. It was so nice to get away, but it's nice to be home, too! With August seemingly around the corner (HOW is that possible?!?!), I'm working on our homeschool plans for the fall. What are you up to this July?