These have been the fastest two years of my life.
My little man was two years old last Tuesday.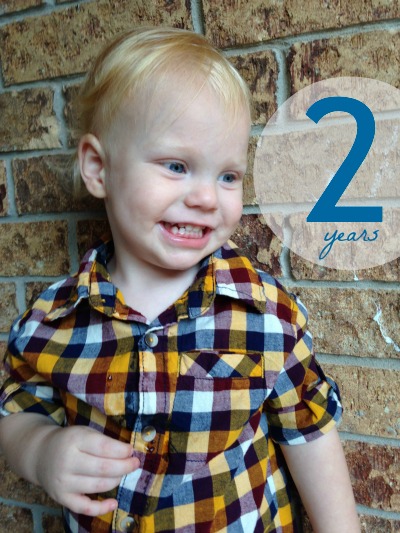 Yep. I'm a week late publishing his "Two" post.
I had three wisdom teeth removed last Monday, and I simply didn't feel like working much. Actually, all I had time for was homeschooling and juicing (more on that soon!). I was fairly swollen, but so far, I have avoided dry sockets. I'm just extremely thankful for my juicer. Ha!
My sweet Cam is a joy. He is a mess and keeps me on my toes. Who knew boys were so… fun?! I mean, Meleah gave me a heart attack on a regular basis as a toddler, but Cam is even more, er, interesting.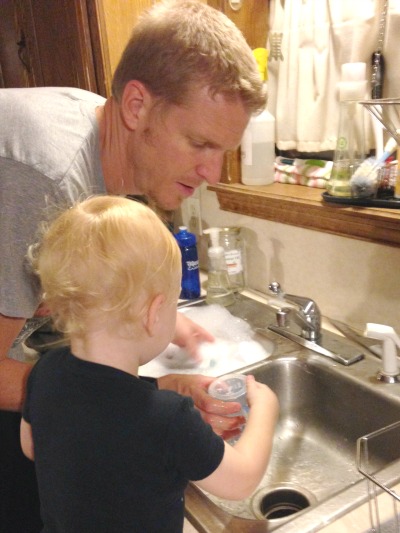 I have never really baby-proofed my house, as the girls (other than Meleah a few times) didn't require it. If you visited my home right now, you would have to scale baby gates galore! That's in part due to Cam dunking my phone in the toilet earlier this summer. (Rice saved it!) It's also because he likes to get into the pantry… the kid would eat all day long if I let him.
Cam is such a little helper. He likes to help me with everything. He shadows me all day long. Cam really enjoys washing dishes (no, I'm not kidding, and yes, he's a fairly good help at this!), cooking, vacuuming alongside me with his play vacuum (WHEN will they come up with a kid version that WORKS?!?), and dusting.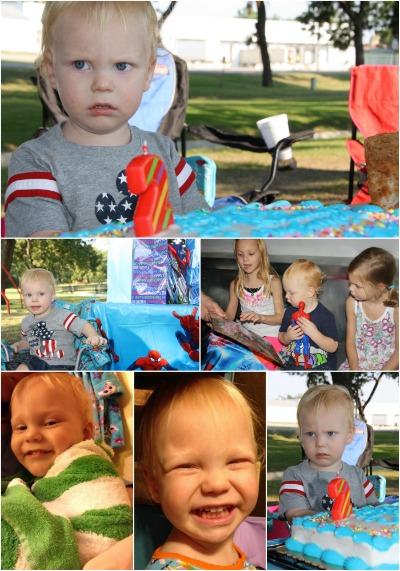 His favorite toys are Elmo, Spiderman, and baby dolls. He loves his baby dolls.
He is talking in complete sentences a lot, although it's hard to understand him unless you are around him a lot. He still gives everyone his "serious stare," and many people think he doesn't talk because he keeps to himself in public settings. That's completely untrue, as he talks our ears off all. day. long. I love his sweet little voice.
Every time I look at him, my heart melts. That stuff about mommas and their sons? Completely true. Every day is a precious time with this special little guy. I am so, so thankful for him.