Welcome to Day 14 of my 2014 #Write31Days journey! If you are new here, you can read a little more about me in the sidebar. 

I've talked about having time to myself, even if it's just a few minutes. On average, once a week, I get the opportunity to take a quiet bath (I try to wait until evening when Shane is home for this, so the girls aren't on their own too long). Some weeks, we aren't home long enough for more than a quick shower, and others I get to take two or three quiet, relaxing baths! Those are nice weeks.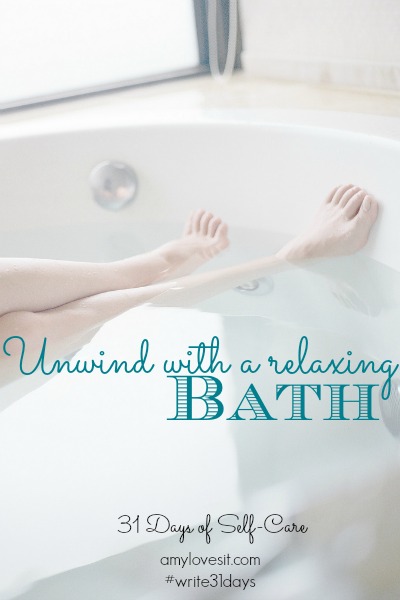 When I know I have a few minutes in the bath, I like to add a few essential oils to epsom salts for a really nice soak. One of my favorite scents to unwind with is Stress Away. I love the Lime and Vanilla in this blend! It is so incredibly soothing. Peace & Calming is also a great blend to soak in right before bed. Baths are especially nice when I'm really tired or not feeling well.
Add a book, and I'm a happy, soaking camper! You can also make your own bath salts and store them in a jar. That way your salts are ready to go at any time!
A nice, soaking bath is a great time to relax, unwind, and just enjoy the peace and quiet. Until a certain sweet two-year-old realizes his mommy is "missing" and comes a'knocking!
If you would like to follow along on my #write31days challenge, you can subscribe via email or feed. To follow along on others' #write31days journeys, visit Write31Days.com.

photo credit (top): HaoJan via photopin cc
photo credit: A Guy Taking Pictures via photopin cc