Thanksgiving is my favorite holiday.
I am truly thankful to live in the same town as most of my family, including my parents and extended family, and Shane's parents and grandma. Shane's extended family lives around an hour away, which makes getting together for the holidays fairly easy.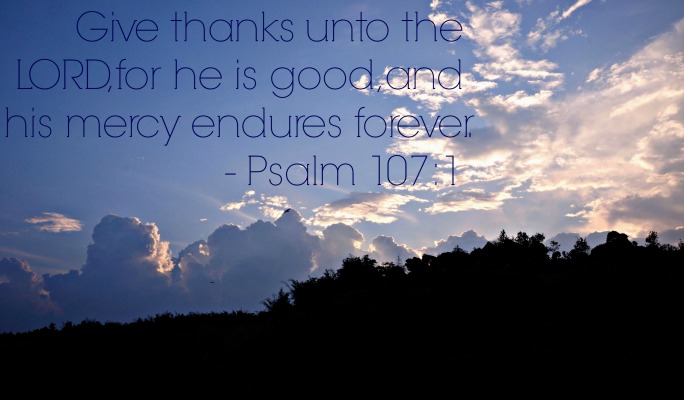 Unfortunately, after being sick this week, some of our family get-togethers had to be postponed. The good news is, this is easily remedied, and we have moved one of our celebrations to next week. It's not the date, it is the people who make an event special.
At our local all-church Thanksgiving service, the preacher focused on this verse, and it spoke volumes to me. Give thanks in everything, and no matter the circumstance, His mercy endures forever.
Happy Thanksgiving, from my family to yours!