Oh yes.
This has been my life for the last few days.
Piles and piles. Piles upon piles.
I can't say how many times I uttered in frustration, "Please watch where you step!"
I mean, the piles were there, but you could still get around them. Mostly.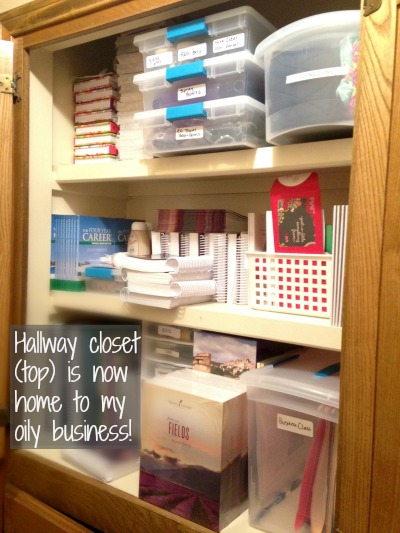 I didn't leave one room untouched, except maybe my bathroom. It's a little embarrassing to think I've gotten rid of so much stuff, and we still have tons. I'm pretty sure you can call me a pack rat. I like clean and neat and organized, but I am also a saver. Ugh.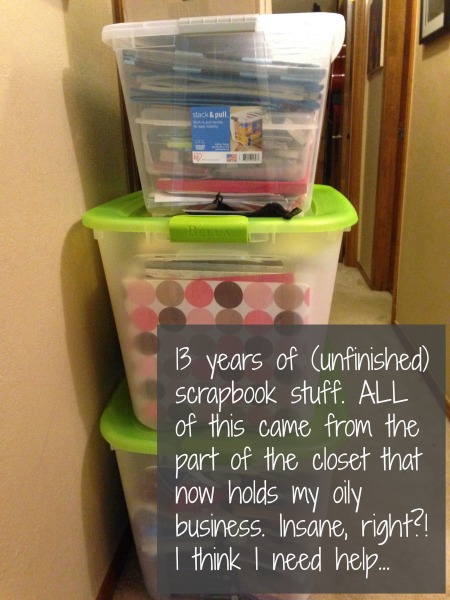 It started with the office closet, which had become a catchall for all things homeschool, blogging, and oily business related. Oh, it was a sight!
I posted this on Wednesday:

Side note: Do you follow me on Facebook? Some days I post and some days I forget that Facebook exists. You really never know with me.
Another side note: I have very little natural light in my house, but I'm sharing pictures anyway!
And then I remembered that I needed to get into my safety deposit box at the bank because my small home safe was full to overflowing. Unfortunately, a few years back, I misplaced the tiny red cardboard holder containing both copies of my key.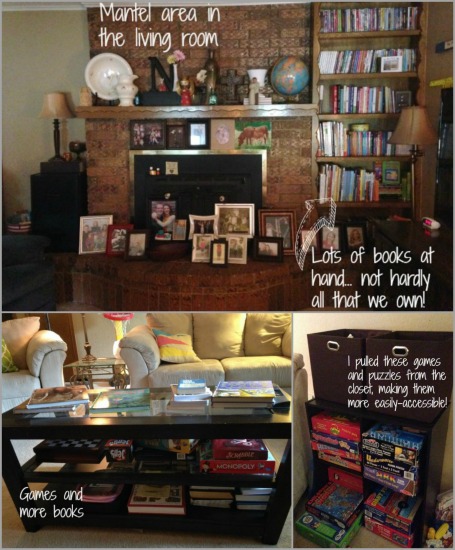 Now, I'm not usually this disorganized, but I remember moving the desk where the keys lived for years to a different location, one that was out of the way, and made me worry about losing my keys.
-Insert eye roll.-
I'm sure I put it in a safe place. Why it didn't land in my home safe is beyond me, but it is nowhere to be found so far. I'm not finished looking, but I need to get into that box, and I may have to bite the bullet and pay the fee to have them "blow up" my box. I went to chat with my friend at the bank, and was quite embarrassed when I asked to see what my key is supposed to look like. -Cringe. Ugh. Someone hide me!- She was so sweet and assured me (multiple times) that they have to break into boxes for people all. the. time. So, it made me feel better, but I am still going to tear this house apart to hopefully find it!
So, I'm not completely finished. The master bedroom closet and playroom closet need a good purging. Reese and Meleah went through their clothes last night, so that is out of the way.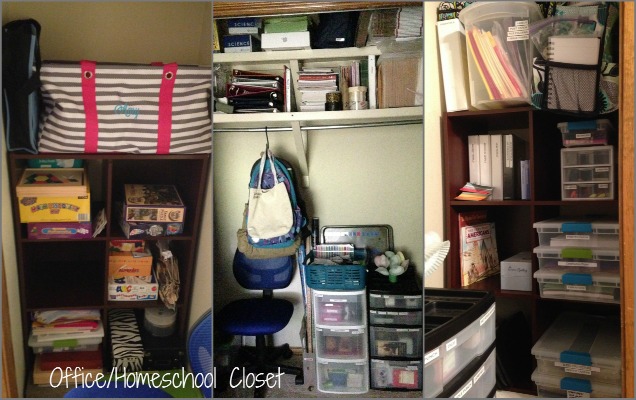 On another note… we are halfway through the month of June, which means 2015 is already halfway over. Say what?!?! I feel like I am allllllways asking where has the time gone? I am doing my best to put all I have to good use.
What's going on in your part of the world this summer?!