Fall is without a doubt my favorite time of year. And while I enjoy decorating the different seasons, Fall absolutely brings me the most pleasure. I am especially excited about my outdoor decor this year. Too many times, I get caught up and I am too late to get the front porch area decorated. All I need is Fall pillows for my furniture, and I'll be set. Those aren't in the budget at this time, but you can bet I'll be scouring the sales in a few weeks.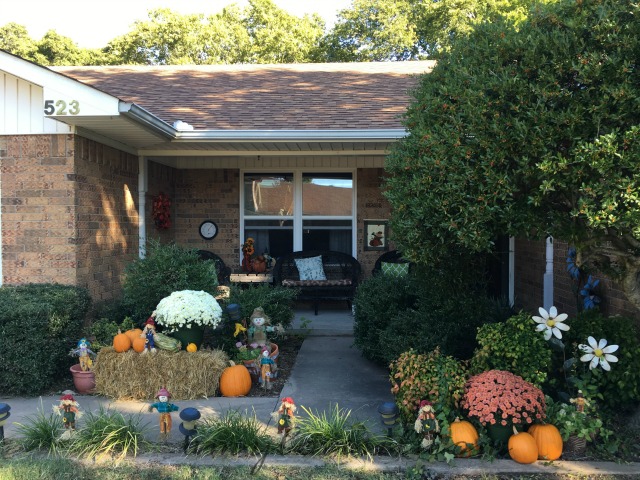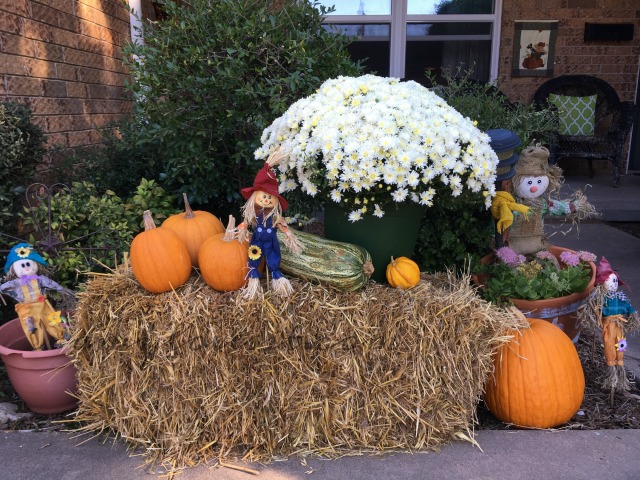 So pretty!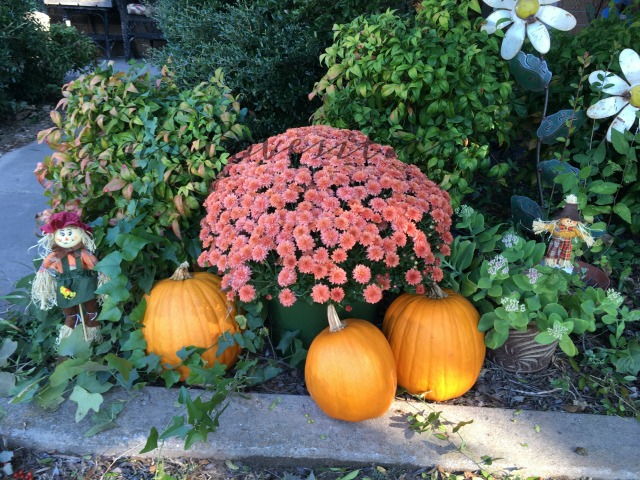 I love scarecrows!
We went to a new local business to get our pumpkins and mums. The pumpkins are grown at a local farm, which thrills me. I prefer to purchase locally when possible!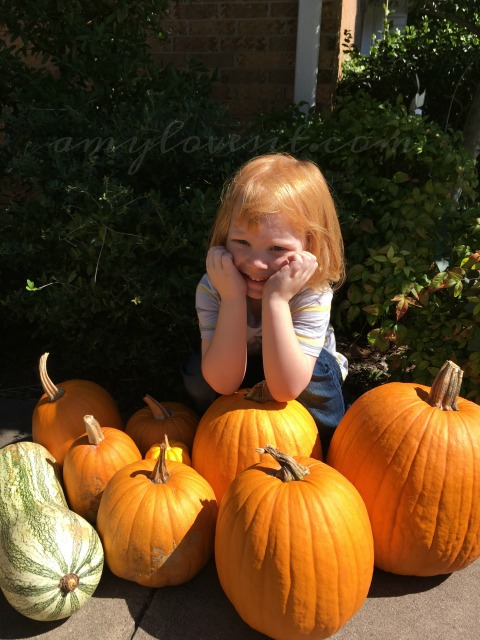 My sweet big boy. This pose was his idea.
It was quite bright out on Saturday, but I snapped a few pics of the kids picking pumpkins anyway. A few of them were saying, "Mom! I can't see!" 😉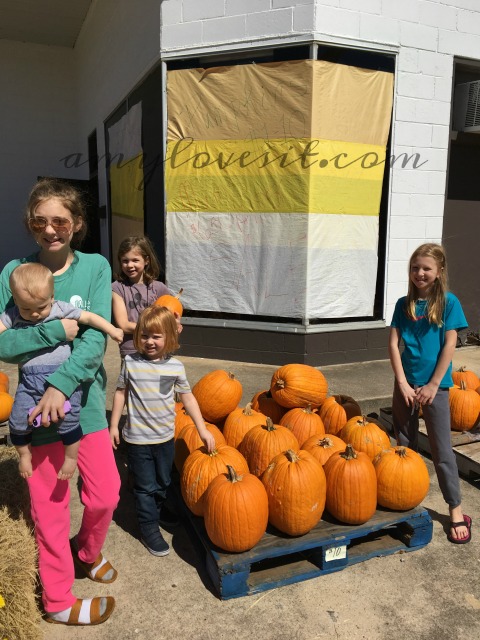 Picking pumpkins.
My living room is quite dark; there isn't much natural light, so it is always hard to photograph my mantel. This is the best I could get! I am so happy with it. Fall colors just make me smile.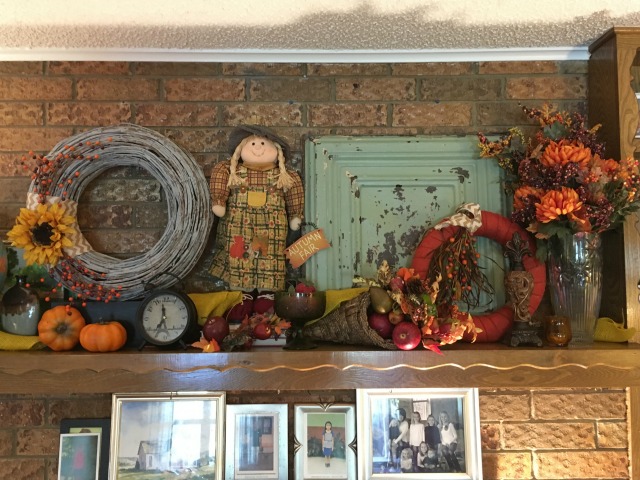 My mantel. I adore the ceiling tile from my sister-in-law!
In addition to the decor, the scents of Fall are some of my favorite smells. Since ditching toxic candles and scented warmers over eight years ago, I needed a better way to create a Fall aroma in my home. Thanks to Young Living Essential Oils, I don't have to look very far to safely make my house smell amazing.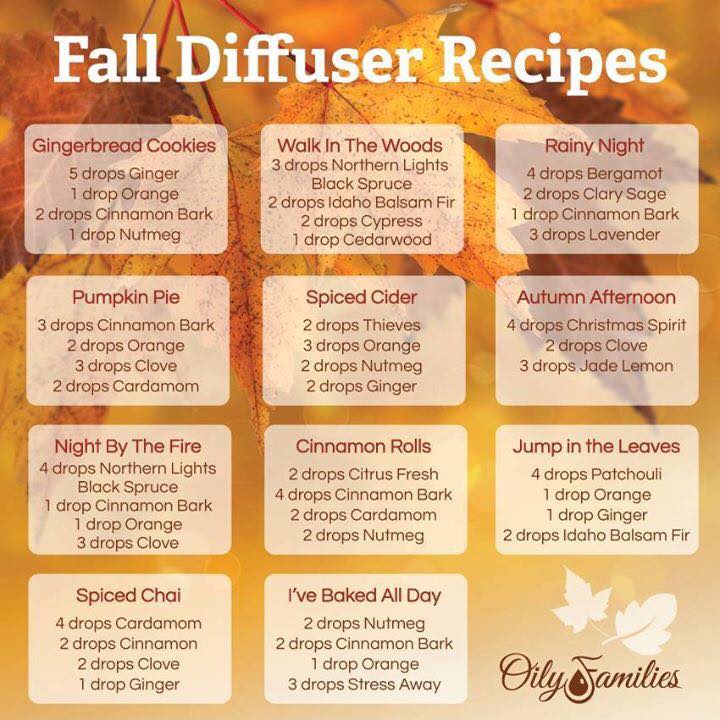 I love the different combinations to make your home smell like Fall. My favorites are Gingerbread Cookies, Spiced Cider, and Autumn Afternoon. Aaahhh… such delicious aromas!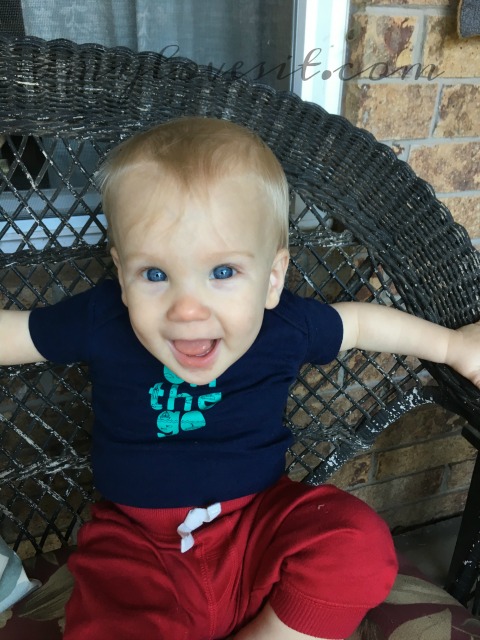 My littlest Pumpkin.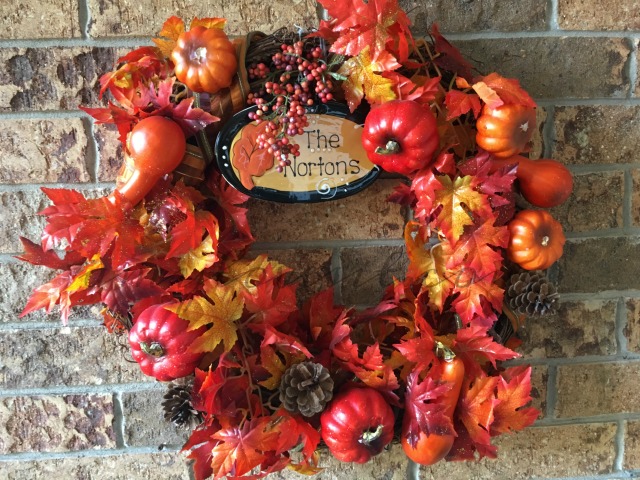 A wreath I made several years back hangs on the wall of my front porch.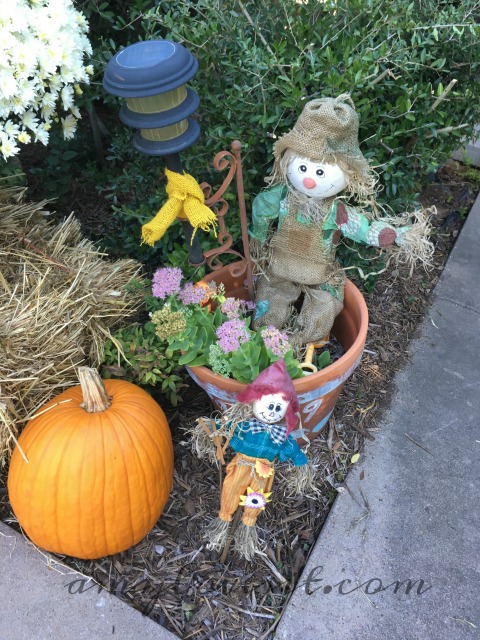 So fun!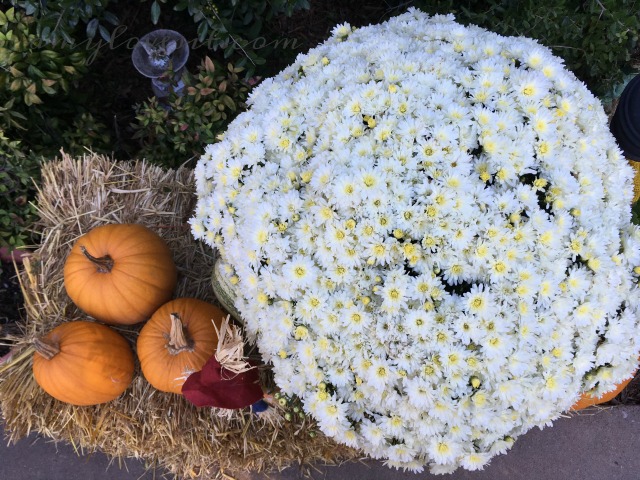 White mums are my favorites!
What do you love most about Fall?