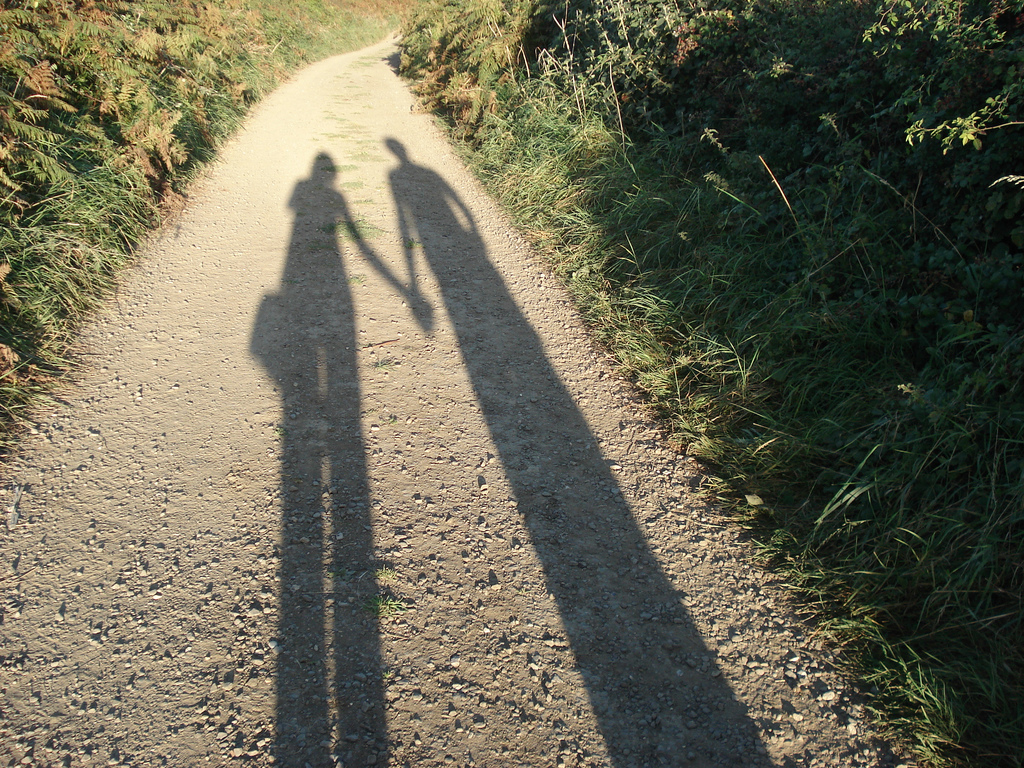 :: photo credit ::
One of my goals for 2011 is to give my children regular "family contributions".
I prefer the wording of family contributions over chores because we are a family, and to make our family run smoothly, we all have to pitch in.
And besides, the word chore just sounds tedious.
Abby Grace is 6 years old, and is a mean vacuum-er, so I am going to take advantage of utilize the fact that she loves vacuuming to make it one of her family contributions. She is happy, and I am tickled pink to pass that onto someone else on occasion.
Reese, is quite the little vacuum-er herself, but her small frame makes pushing a big vacuum a little hard. Luckily, she enjoys dusting and cleaning with this homemade, natural cleaner. I also plan on trying this homemade cleaning recipe!
Meleah, age 2, loves to clean and pick up toys. She likes everything to be in it's place (the poor kid comes by it honestly!).
With this new goal in mind, I purchased the Deluxe Responsibility Chart, getting one for each girl. I truly love this thing! It is nice, sturdy, brightly colored, and fun. The girls enjoy adding their "prizes" (as they call them… the prizes are actually magnets!) to the magnetic board every evening.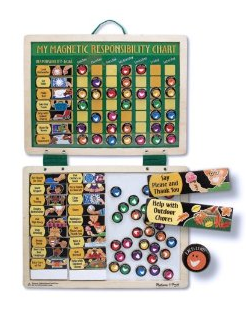 I love the chart because it has tons of different chores and personal goals (like, "show respect," and "not whining") so you can customize to your child's needs and abilities.
For example, all three girls are to make beds, pick up toys, and clear their places after meals. After that, the abilities of each girl begin to vary.
Abby Grace's chore chart includes, "helping with indoor chores," while Reese (who is having trouble with respect right now) has, "show respect" as one of her contributions. Little Meleah's chart has only four items, with one being, "brush teeth."
We have discussed each one with each girl, and at this point, everyone is on board and excited (hence the end of the title: Before).
Only time will tell if this method works for our family.
We are also implementing an allowance for the two older girls, that I am sure will coincide with their responsibility contributions.
Other great (free!) resources:
Do you use a chore chart with your family? What do you like about it?