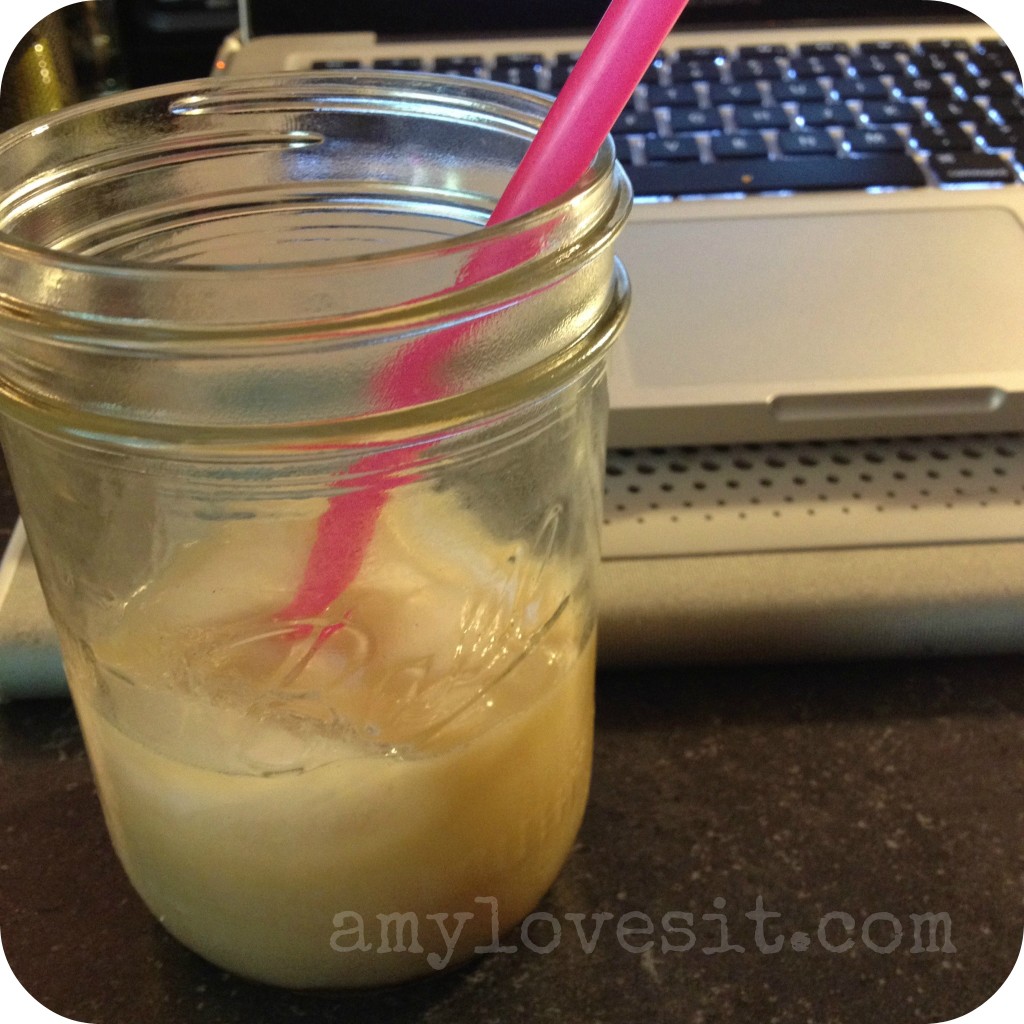 Many of you know I am a total coffee addict fanatic lover, so it came as a huge surprise one morning when my husband plunked my cup of coffee in front of me and I thought I was going to be sick. I drank coffee just fine throughout my other pregnancies, but this time it just doesn't even smell right.
Wait. What? You mean to tell me I can't stand the sight (or smell) of my favorite beverage? Apparently, with this pregnancy, coffee was just going to be off limits. I was able to enjoy iced coffee at Starbucks, but you know how expensive that little habit can get.
So I was on Facebook the other day, and Simple Homemade linked to an iced coffee recipe that she really loved. I knew I had try it.
I followed the directions, "brewing" it in my French press, and used the simple syrup recipe she linked to within her post. For the syrup, I substituted organic turbinado sugar for white, and added a tsp of vanilla after it was heated.
This was so. good. Even Shane (who isn't an iced coffee fan) loved it! So, of course, I had to share it with all of you!
Now, the only issue is I am kicking sugar to the curb for the month of June… which means no more iced coffee! Hmmm… wonder if using honey would count against me…