June has been a whirlwind of activity, and I still cannot believe it is almost July. It has been an entire month since I posted about going sugar-free for a month, and now that month has come to a close.
Where does the time go?
I turned 31 on the 1st. I can honestly say this birthday was much nicer to me than last year's. I don't know what it was about turning 30 that bothered me so much, because this last year has actually been pretty great.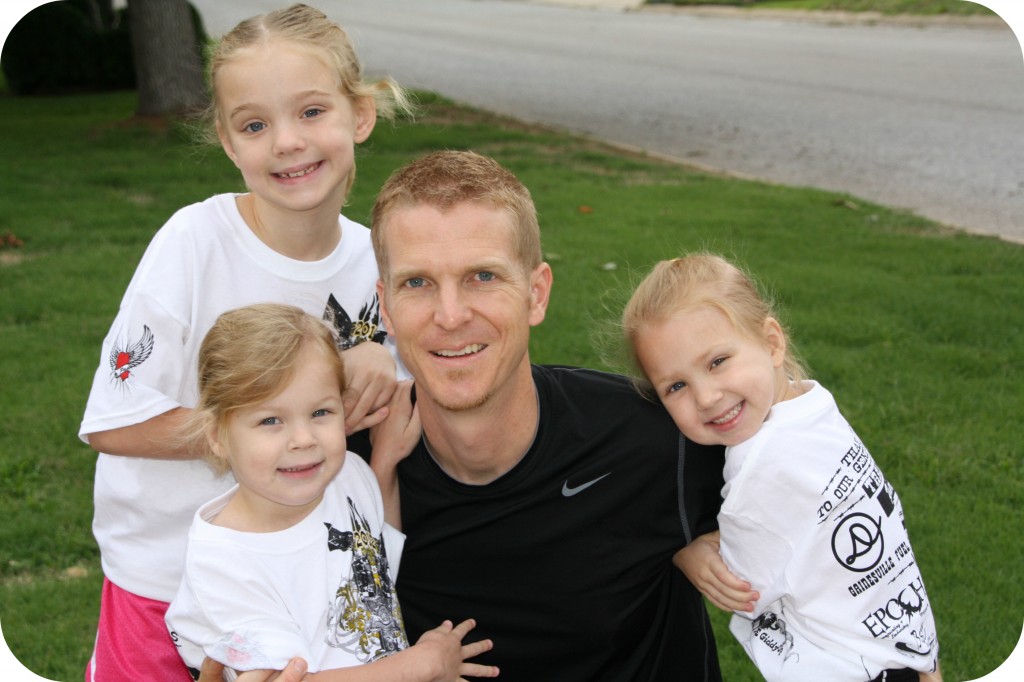 Shane and the girls before the 5K
June 2, Shane ran in a local 5K. It was his first ever, and he placed 8th overall. I was very proud of him. Abby Grace ran the mile, and Reese and Meleah walked/ran the mile. Me? I took pictures.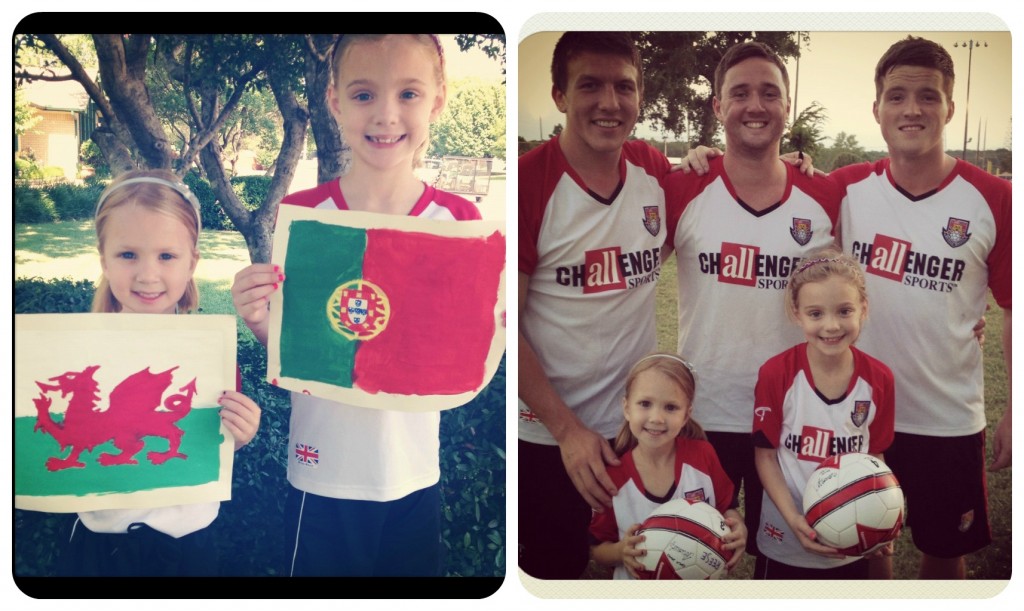 The girls' flags for their soccer teams and with their coaches
The first week of June, we had soccer camp every evening. Shane took them most of the time, while I worked, cleaned, and got supper ready.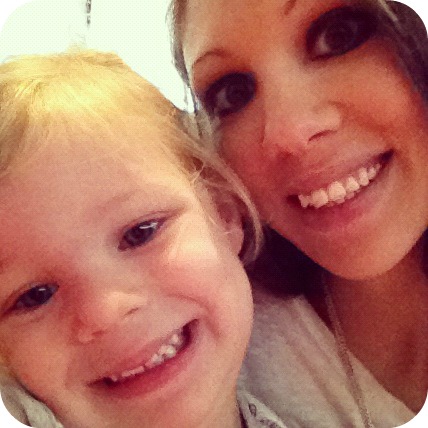 Meleah and I at VBS
Week 2, we had VBS in the morning and swim lessons at night. That week also saw both my mother and father-in-law having surgery. They are completely fine now, but it made for a very interesting week!
We were also blessed to have my youngest niece spend most of that week with us. We don't get that very often, so we really enjoyed having her!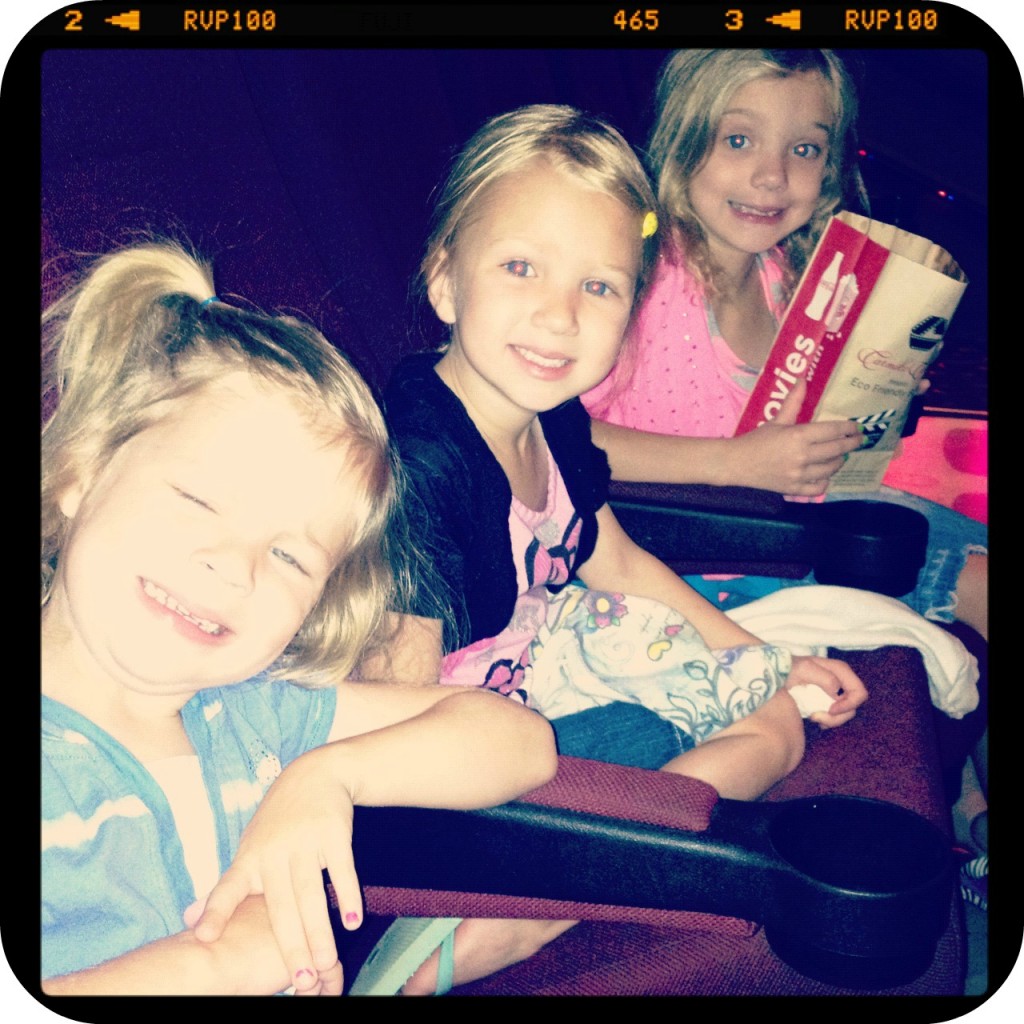 Madagascar 3
The third week, Shane was gone on a leadership retreat with his students. The girls don't enjoy their dad being gone, and plotted as to how to keep him from ever leaving again.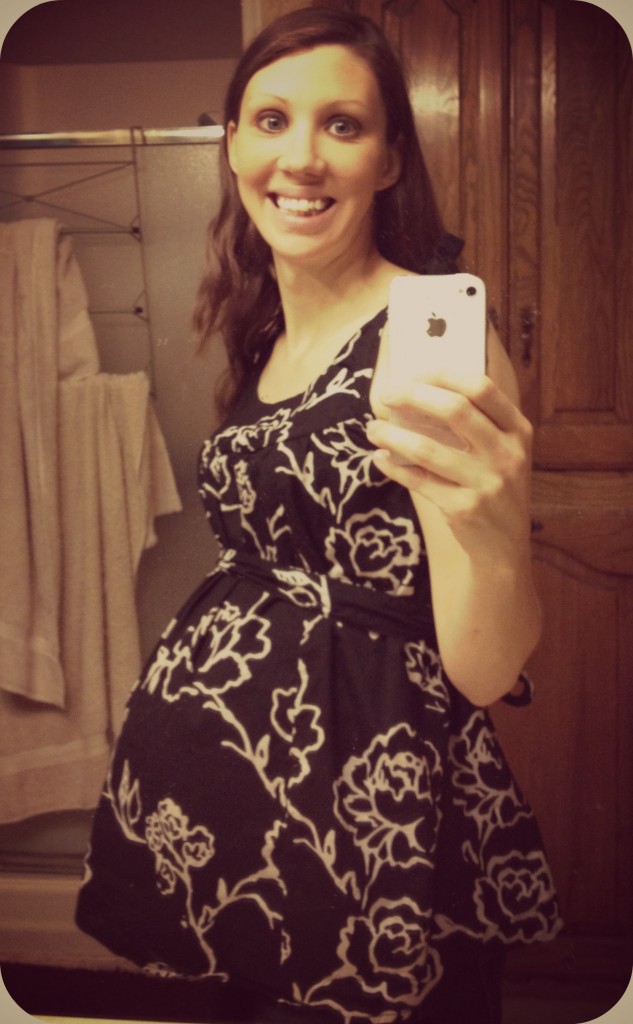 27 weeks
Nothing overly exciting happened the fourth week of June… we had a doctor's appointment to check on that little man of ours. He is weighing in at a healthy 2 lbs, 10 oz. I am still "officially" due on September 27, but the ultrasounds (I've had 3 now) are consistently saying September 20. So, who knows when this little guy will make his debut?! If he keeps growing like this, I'm going to be rooting for sooner, rather than later!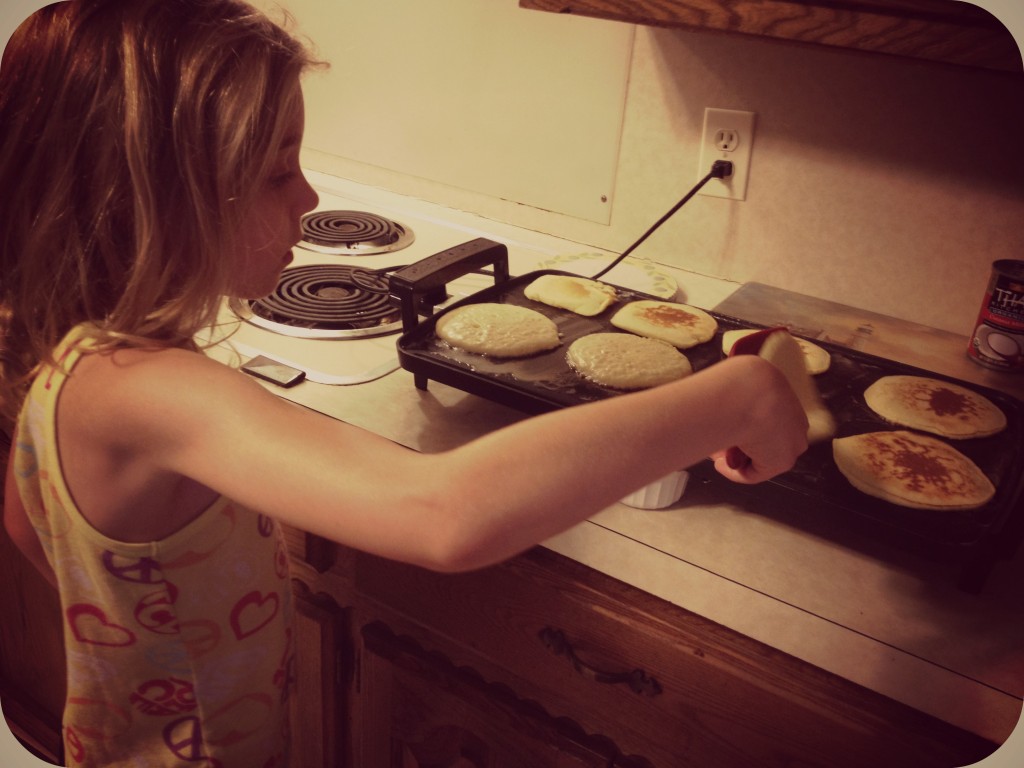 Abby making homemade pancakes
As I mentioned, our family went sugar- and (mostly) sweetener-free for the entire month of June. It was interesting, and balancing our very hectic summer schedule with limited sugar was trying at times. We came out unscathed in the end, and I am overall very pleased with how we fared.
Well, I believe I have caught you all up. For more about the sugar challenge, you can read all of the posts on it here.
How was YOUR June?
Related Posts of Interest: